18 February 2015 09:38 (UTC+04:00)
1 676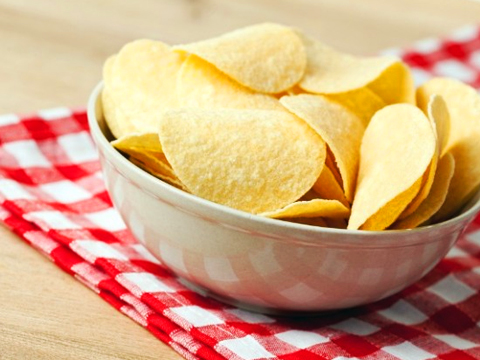 By Mushvig Mehdiyev
Winter is a good season to hide the excess weight and feel free from the fear of getting on a scale. But everything changes when the winter gives way to the spring, a season that ignites the caprices of being an obese among those with a body like a rock guitar.
If you want to be far from the excess weight, calorie is what you need to attach a great importance to. Daily calorie intake plays a crucial role in terms of body weight and health.
An average global consumer takes 765 calories each day through packaged food and soft drinks, revealed a new data from the Euromonitor, a London-based market intelligence firm, providing market research, business intelligence reports, and data to industry.
Although 765 calories of daily intake is nearly half of the U.S. Food and Drug Administration's recommended 2,000 calorie per day, the data does not bode well for global health given the overwhelmingly high levels of fat, sugar, and salt inside the packaged food and soft drinks.
"Our nutrition data shows that by 2019, the world will purchase 90 calories more a day," said Lauren Bandy, nutrition analyst at the market research firm.
More than 2.1 billion people across the world are overweight or obese, according to the World Health Organization. Nearly 30 percent of the global population is at the risk of life-threatening illnesses, such as Type 2 diabetes and heart problems.
This kind of statistics has urged the government officials to put healthy eating among their top priorities. Despite such preventive efforts, Euromonitor predicts the trend will get worse.
Mexicans are on top of the Euromonitor's list with 1928 calories daily intake for per person, which is 380 calories (roughly equivalent to a slice of pizza) more than their American neighbors,.
In 2013, Mexico left the U.S. behind as the most obese nation with nearly 40 percent of its population classified as obese, said the United Nations.
Euromonitor believes that it would be useful to prevent the expanding use of packaged food and soft drinks if the countries address the rising concern related to their nutritional value.
Packed food or rich calorie source
High calorie intake remains a challenge in Azerbaijan, which dietitians explain with wide use of packed food.
Leyla Zulfugarova, a doctor and registered dietitian in Azerbaijan, told AzerNews that the majority of the population in Azerbaijan suffer from high calorie intake due to wide usage of packed foods.
"Packed foods remain among the main sources of calories in Azerbaijan. Packaged foods are in fact accelerating the fattening. For instance, 100 grams of packed potato chips contains nearly 700 kcal. Refined carbohydrates, artificial food additives and trans fat inside the packed products lead to speedy gaining of weight," she said.
Daily intake of calories cannot be the same for all people, since they have different jobs and lifestyles, noted Zulfugarova.
"The average calorie intake for men under 30 in Azerbaijan varies between 2,200 kcal and 2,500 kcal depending on the work and lifestyle. But those above 30 should not surpass 2,000 kcal per day. About 1,800 kcal and 2,000 kcal intake per day is a perfect norm for women aged under 30 in Azerbaijan. But, the ladies above 30 would be better to avoid receiving over 1,500 kcal and 1,800 kcal in a day based on their level of activity," she said.
Zulfugarova noted women in Azerbaijan as the main "victims" of high calorie intake.
"Women in Azerbaijan suffer from high calorie intake and excess weight much more than the others. Along with a hypodynamia or a passive lifestyle, men play a crucial role in women's fattening. For instance, there is somehow a taboo among men in Azerbaijan as they are against the active lifestyle of women in their life. They are sometimes proud of not letting their ladies go outside for even tossing out the garbage. This "over care" by men unfortunately results in a sedentary lifestyle that prevents women from spending the calories they received. The primary symptoms of obesity are also rooted in this fact," she noted.
Zulfugarova said that going for a walk for 45 minutes everyday was of irreplaceable significance for burning the calories and for losing an excess weight.
"Some people think that treadmills at their houses can meet their daily walking need. But, this approach is wrong since nothing can replace a ride in an open air and on foot," she added.
Zulfugarova recommended us not to turn to non-scientific dietary schedules. She put it among the key reasons behind gaining more calories and weight despite efforts for losing weight. Moreover, she added that a certain dietary program cannot give the same results for each body.
"Each body is unique with its peculiar physical characteristics, including the metabolism. That's why each body should be analyzed before turning to a dietary program," she said, adding the necessity of having regular medical consultations.
At the end Zulfugarova, a winner of the Most Influential Dietitian Award in 2014, advised us to watch for what we eat and how much we eat, as eating more than the norm can cause some diseases and disorders alongside fattening.
- - -
Follow Mushvig Mehdiyev on Twitter: @Mushviggo
Follow us on Twitter: @AzerNews
Related News