20 May 2016 17:39 (UTC+04:00)
1 669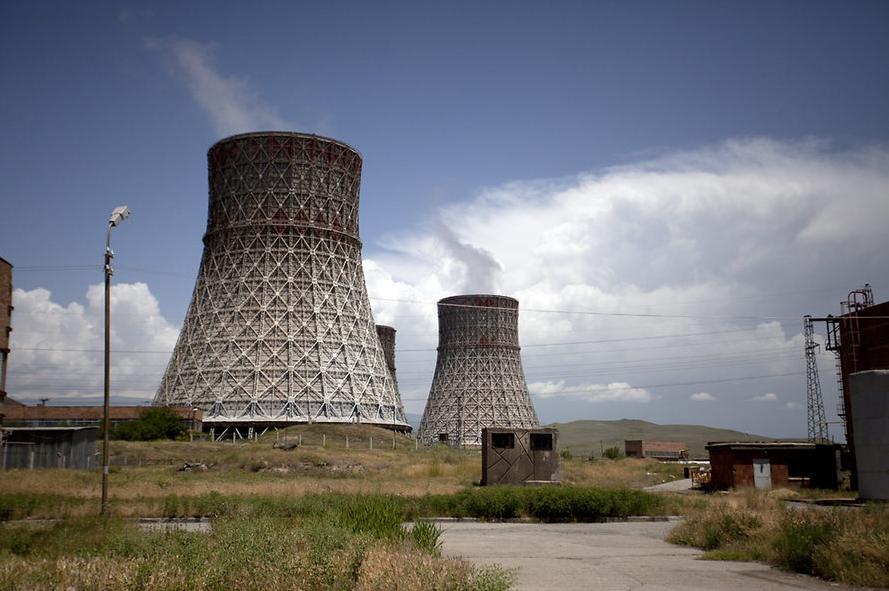 By Rashid Shirinov
Metsamor Nuclear Power Plant (NPP), operated by Armenia, could repeat the fate of Chernobyl NPP in Ukraine when a large area was poisonously polluted because of explosion and people died.
International observers and experts believe that the NPP poses a real threat to the region and should be immediately closed.
The plant is located close to the region's four states' borders: 120 kilometers to Azerbaijani and Georgian, 60 km to Iranian and 16 km to Turkish lands. Its explosion or other unwanted accidents will seriously affect not only Armenia, but also other countries of the South Caucasus and the Middle East.
"The Metsamor NPP was built in the days of the Soviet Union. It is an NPP similar to Chernobyl plant," Mehmet Emin Adiyaman, the MP of the Turkish peoples' Democratic party told Trend.
The Chernobyl accident led to increased cancer cases and birth of children with different pathologies in the region, while the consequences of the accident are still being felt in Turkey. "A radiation leak at the Metsamor NPP is suspected," he warned.
Adiyaman supposes that the radiation from Metsamor NPP was the reason of rising cancer cases and abnormalities of newborns in the border areas of Turkey, including the Igdir province. The effects of radiation are also noticeable in Kars and Agri provinces of Turkey.
"The international community has to take responsibility for the solution of this problem and increase efforts in this direction," Adiyaman noted, adding that Armenia should understand that people's lives and health are more important than the country's economic problems.
Meanwhile, Equilibrium Global, a news portal from Argentina, alarmed about the life-threatening Metsamor NPP. It compared the Armenian plant with Fukushima and Chernobyl disasters and warned about its possible explosion in the near future.
The portal stressed that the European Union's envoy called the Metsamor plant as "a danger to the whole region", proposing a loan of 200 million Euro for its closure. However, Armenia rejected the offer, due to the fact that the plant provides nearly 40 percent of the country's energy.
Akira Tokuhiro, professor of mechanical and nuclear engineering of University of Idaho/Center for advanced energy studies (USA) told Trend that incorrect or careless use of technology can lead to negative consequences.
"Due to the fact that a nuclear reactor contains a large amount of energy and harmful products of radiation, the negative effects can cause very much damage," he stressed.
Tokuhiro noted that despite the example of Chernobyl, West-type protective coverage was never built at Metsamor NPP. He supposed that the reason is the government's saving the Armenian capital funds.
"I would hope that the IAEA (International Atomic Energy Agency) will play a more prominent role in its calls for action in connection with the Metsamor NPP," he concluded.
Related News