Azerbaijani fighters shine at World Combat Games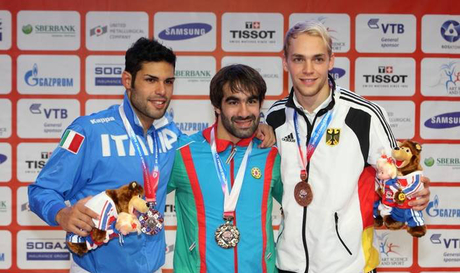 Azerbaijani karate fighters Rafael Aghayev weighing in at 74kg and Shahin Atamov in over 94kg have won gold medals at the World Combat Games in St. Petersburg, Russia,AzerTag state news agency reported.
The World Combat Games is an international sporting event which promotes values of self-control, determination and technical mastery, the Martial Arts and Combat Sports integrate elements of culture, wisdom, friendship to create an elite sports competition - the Art of Combat.
The Games are featuring 15 Martial Arts and Combat Sports, including Aikido, Boxing, Fencing, Judo, Jujitsu, Karate, Kendo, Kickboxing, Muaythai, Sambo, Savate, Sumo, Taekwondo, Wrestling and Wushu.
Azerbaijan ranks fourth among 41 countries.