Azerbaijani gymnasts compete for highest podium step [PHOTOS]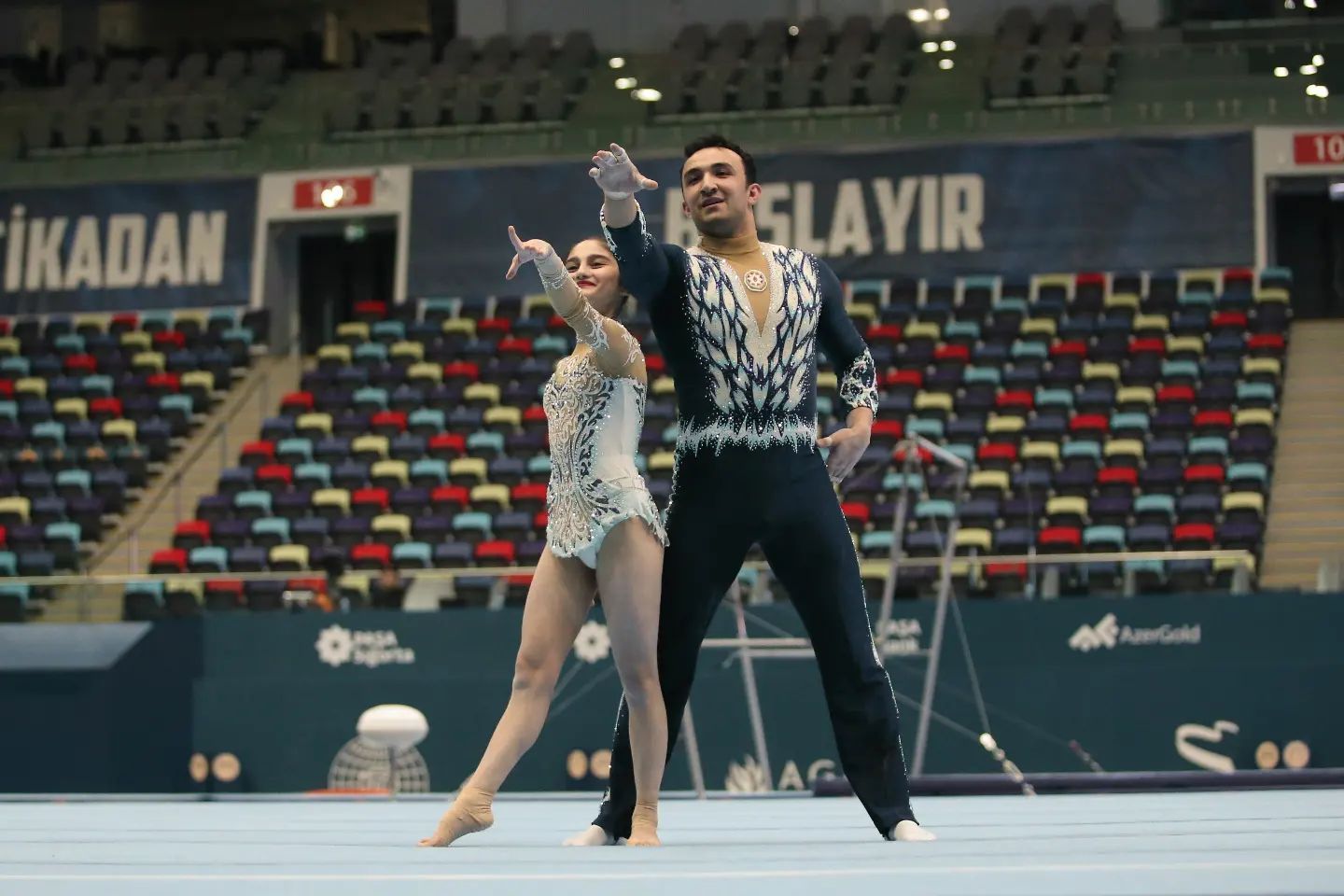 Azerbaijani gymnasts are competing for the highest podium step at National Gymnastics Arena.
The second day of two major gymnastics events at once- the 28th Azerbaijan and Baku Championships in Men's Artistic Gymnastics and Acrobatic Gymnastics as well as the 7th Azerbaijan and Baku Championships in Women's Artistic Gymnastics featured vault and pommel horse exercises among men's artistic gymnastics as well as crossbar, balance beam and floor exercises among women's artistic gymnastics, Azernews reports.
At the same time tempo exercises were performed in acrobatic gymnastics competitions.
The large-scale gymnastics events brought together gymnasts from Ojaq Sports Club, Neftchi Sports Club, Baku Gymnastics School, Karabakh Sports Club (Barda) and Specialized Children-Youth Gymnastics School of Olympic Reserves No.13.
Within the championships, men's artistic gymnasts are competing in the age categories of minors (born in 2016), youngsters (2014- 2015), children (2012-2013), pre-juniors (2010-2011), juniors (2008-2009 and 2006-2007) and seniors (2005 and older), while women's artistic gymnasts are going to show their best in the age categories of children (2013-2014), pre-juniors (2011-2012) and juniors (2008-2010).
At Acrobatic Gymnastics competitions, gymnasts are performing in the age categories of youngsters (2008-2017), children (2007-2012), pre-juniors (2005-2012), juniors (2004-2010) and seniors (2008 and older) within Women's & Men's Pairs, Mixed Pairs, Women's and Men's Groups.
Jasmine Aliyeva, Milana Loiko and Aylin Shahbazli took the first three places among gymnasts born in 2013-2014. All three gymnasts are pupils of the Ojag Sport Club.
It of note that, gymnastics competitions will last until March 16.
---
Follow us on Twitter @AzerNewsAz