Iran to expand cooperation with CIS counties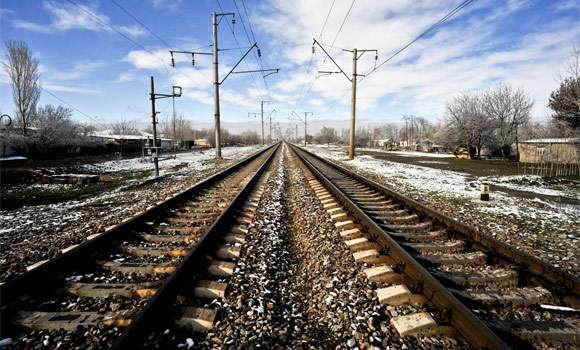 By Vusala Abbasova
Iran intends to expand the mutual cooperation with the CIS countries in rail transport within the Council for Rail Transport of CIS and Baltic states.
These remarks were made Deputy Manager of Islamic Republic of Iran Railways (IRIR) Hossein Ashouri under the 63rd session of the Council in Tashkent to discuss railway cooperation between the Commonwealth of Independent states (CIS).
"Iran and the Central Asian countries will increase their cooperation in the railway spheres," said Ashouri.
The deputy manager highly praised the results of cooperation with the members of the Council, noting significant role of the railway carriages in developing its export to the CIS countries.
He positively evaluated the increasing cooperation between Iran and Uzbekistan among their railways.
Ashouri expressed his hopes in the further development of favorable cooperation between Iran and Uzbekistan in 2016.
Tehran and Tashkent already cooperate in transporting Uzbekistan's agricultural products to other countries, the deputy manager noted.
A railway linking Kazakhstan, Turkmenistan and Iran began operating last December.
In 2007, an agreement on the construction of the Kazakhstan-Turkmenistan-Iran railway was signed, while construction work began in 2009.
The Kazakhstan-Turkmenistan-Iran railway is part of the North-South international transport corridor, which joins the Indian Ocean and Persian Gulf to the Caspian Sea through Iran and then continues to St. Petersburg and northern Europe via Russia.
The combined network of CIS countries' railways carried 1.4 billion tons of cargo in the first nine months of 2015.
This was 1.5 percent higher than the commitments made by the railway administrations of these CIS countries.
However, it notes the decrease by 1.7 percent in the cargo turnover via the CIS network due to the impact of the global crisis, following the session.
---
Follow us on Twitter @AzerNewsAz