Uzbekistan sees economic growth of 8 percent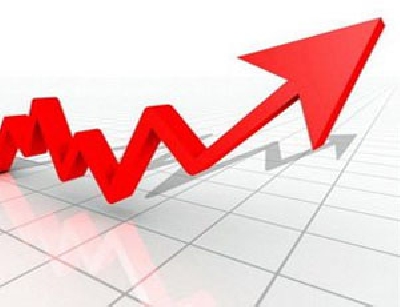 By Vusala Abbasova
Uzbekistan's economy has seen a growth in the first nine months of the current year, supported by the government's industrial development spending.
The country's GDP increased by 8 percent over January-September 2015 compared with the same period of 2014, Uzbek Prime Minister Shavkat Mirziyoyev said at an October 19 governmental meeting on the country's socio-economic development for nine months of 2015.
In his opinion, such growth is linked to an increase in industrial production by 7.3 percent and a 6.6 percent increase in agricultural production over the reported period.
Furthermore, the production volume of consumer goods increased by 10.1 percent, retail trade turnover by 15 percent and services 12.9 percent.
Despite the unfavorable situation in world markets, the measures of boosting the export potential have allowed the economy to maintain a positive foreign trade balance.
Some 830 companies have been involved in export activity since early 2015. Earlier, they did not export their own products.
The volume of investments used in January-September increased by 9.9 percent, including foreign direct investments and loans by 7.4 percent. Some 76 investment projects were implemented as part of the investment program in 2015. More than 3,400 facilities were commissioned.
Some 21,400 new small businesses were established in January-September, which is 6 percent more than in the same period of 2014.
As many as 17,800 unused state facilities were transferred to small businesses on lease. Bank loans and micro-loans totaling 9.6 trillion soums were issued.
Uzbekistan's GDP increased by 8.1 percent, industrial production by 8.3 percent, agricultural production by 6.9 percent and capital construction work by 10.9 percent in 2014 compared to 2013.
The government plans to ensure GDP growth at eight percent, industrial production by 8.3 percent and agricultural production by six percent. It is also planned to increase the capital investments by 9.6 percent and keep inflation within 5.5-6.5 percent in 2015.
An important role in the dynamic and sustainable development of the country's economy plays the Uzbek production localization program.
The program became one of the main drivers for the development of the country's industrial base with mastery over the production of 4,000 types of import-substituting products worth $6.2 billion under the localization program over the last 15 years.
Moreover, it has developed and implemented over 2,500 projects worth more than $4 billion over the previously stated period.
The Uzbek government is interested in creating favorable conditions to attract foreign investments in the main sectors of the economy.
Uzbekistan used $1.5 billion worth of foreign investments and loans in January-June 2015, which grew by 11 percent compared to the same period of 2015, according to a publication by the Uzbekistan Ministry of Economy and State Statistics Committee.
The total volume of investments used in Uzbekistan exceeded 18 trillion soums in the first half of 2015, which grew by 9.8 percent year-on-year.
---
Follow us on Twitter @AzerNewsAz