Russia to raise its troops number in Tajikistan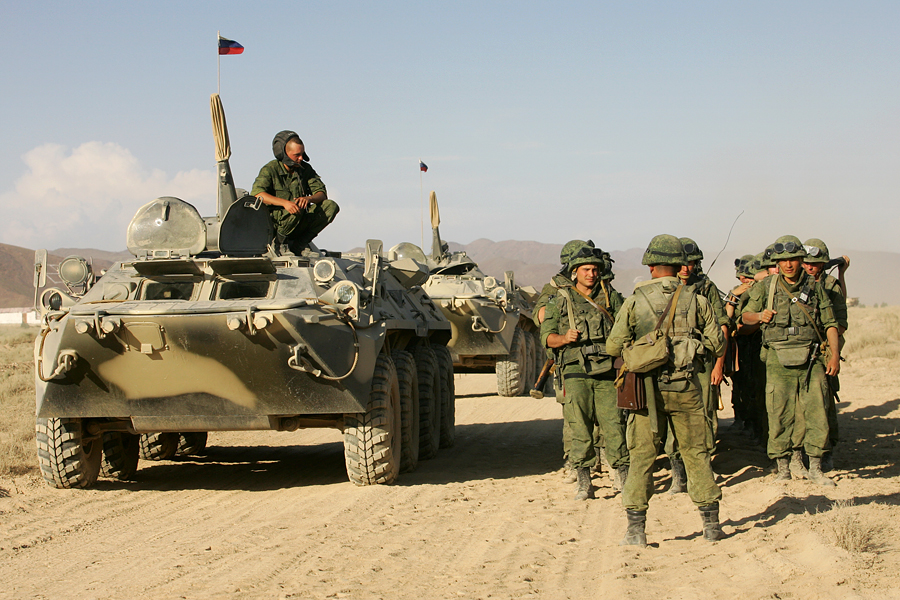 By Sara Rajabova
Russia plans to increase the number of its troops deployed at its military base in Tajikistan.
The number of troops deployed at Russia's 201st military base in Tajikistan will be increased 1.5-fold during the next five years — from today's 5,900 up to 9,000, Major-General Yevgeny Tubol, the 201st base commander was reported as saying by the Central Asian media agencies.
He was speaking during a visit to the base of the working group of the Collective Security Treaty Organization (CSTO).
The 201st military base is considered Russia's largest military contingent in Central Asia and one of the strongest military units in the region.
The name of the base comes from the 201st infantry division stationed in Tajikistan from the Soviet era and converted into a military base by merging it with additional forces and services. The base's facilities are spread between three locations, including Tajikistan's capital, Dushanbe.
Tubol said the base is staffed by servicemen who are Russian citizens, and has more than 1,000 pieces of military equipment.
He also added that the base is currently receiving new types of military equipment. In his words, the military equipment currently used at the base will be modernized and passed over to the Tajik army.
Tubol pointed out that the main task of the base is protection of Russia's national security and its allies in the Central Asian region as well as assistance to Tajikistan armed forces in "repulsing aggression from the territory of Afghanistan".
Russia and Tajikistan agreed in October 2012 that the 201st military base would remain in Tajikistan until at least 2042.
In the meantime, Russian soldiers prepared the Tajik armed forces commander and gunner of multiple launch rocket systems (MLRS) "Grad," according to TASS referring to official representative of the Central Military District Yaroslav Roshupkin.
He said the officers of the 201st military base will attend a three-month course training, included the testing of driving skills and maintenance of combat vehicles, guidance, given the coordinates and change of the direction of the firing range.
Roshupkin added that the final stage of training will be combat firing during daytime and nighttime at Liaur, where Russian officers have already trained 350 Tajik servicemen since the beginning of the year.
--
Sara Rajabova is AzerNews' staff journalist, follow her on Twitter: @SaraRajabova

Follow us on Twitter @AzerNewsAz