Georgia excludes existence of economic crisis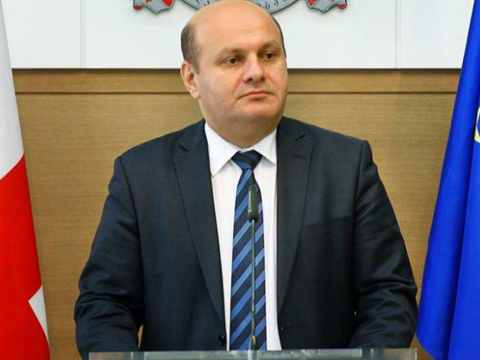 By Mushvig Mehdiyev
Georgia is not facing an economic crisis amid the deteriorated global economic atmosphere, said a Georgian minister.
"We are dealing with a currency crisis, not an economic crisis," Nodar Khaduri, Finance Minister said on the background of a fall in the national currency's on February 25.
Khaduri highlighted facts of economic growth in Georgia despite the economic challenges currently facing the country in view of the depreciation of the national currency the Lari against the US dollar.
"Economic growth is keeping on growth notwithstanding the positively lower pace. So, we are not dealing with an economic crisis now," he said.
As for the currency crisis, Khaduri expressed his hope for a balanced rate conditioned by the future economic developments.
Devaluation of the Lari against the greenback started in November last year. Since then the value of the local currency has depreciated by 30 percent.
In November last year $1 was traded for 1.75 Lari, while the exchange rate of $1 is 2.2619 Lari today.
Economic war between the West and Russia has taken its tolls also on Georgia alongside its regional neighbors. The Russian rubles sharp fall affected the values of the Georgian Lari, as the remittances from Russia make12 percent of Georgia's GDP.
Bank of America's Merill Lynch finance institution showed Georgia among the countries that will likely witness negative effects of the crisis in Russia.
- - -
Follow Mushvig Mehdiyev on Twitter: @Mushviggo
Follow us on Twitter: @AzerNews