15 September 2014 17:43 (UTC+04:00)
1 068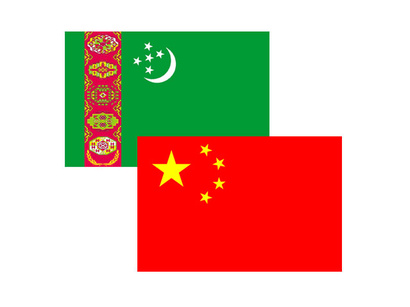 By Aynur Jafarova
Turkmenistan and China have expressed commitment to the further strengthening of the strategic partnership between the two countries.
The commitments were made at a meeting held between Turkmen President Gurbanguly Berdymukhamedov and his Chinese counterpart Xi Jinping during the Shanghai Cooperation Organization (SCO) summit in Dushanbe, local media reported on September 13.
During the meeting, Berdymukhamedov said great opportunities have emerged for Turkmenistan for cooperation with SCO member states, first of all with China.
To date, Turkmenistan and China have implemented a number of important projects. The large scale project for construction of a gas pipeline which ensures the long-term supply of Turkmen gas to China is among them.
The great capacity and complementarity of the national economies allow expanding cooperation in many areas, including the trade and economic, transport, communications, textile and chemical industry, as well as construction sectors.
China, a major energy consumer, and Turkmenistan, a major energy producer, enjoy a natural advantage and huge capacities in energy cooperation.
China is one of the key buyers of Turkmen gas, and intends to increase its annual purchases up to 65 billion cubic meters of gas.
Turkmenistan is one of the key players in the energy market of the resource-rich Caspian region. The Central Asian state has the world's fourth largest natural gas reserves after Russia, Iran, and Qatar, and produces about 70-80 billion cubic meters of gas per year.
Stable growth is observed in the trade turnover between Turkmenistan and China. The trade turnover between the two countries grew by 20 times in 2007-2013 to about $10 billion last year. The annual volume of exports and imports is around $9 billion.
Given the ever-increasing potential of the two countries, as well as the areas of mutual interest, Turkmenistan and China have all the conditions to increase the volume of bilateral trade to $20 billion over the next five years.
Related News