Iran's Zarif, EU's Ashton to meet in Istanbul for talks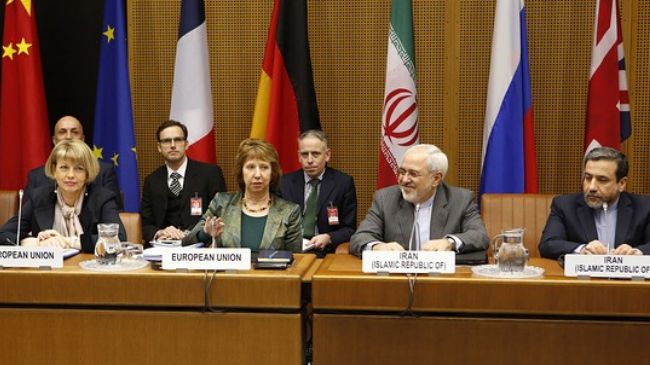 By Sara Rajabova
After the unsuccessful negotiations between Iran and the six world powers, Iranian Foreign Minister Mohammad Javad Zarif and EU Foreign Policy Chief Catherine Ashton will meet in Istanbul.
Zarif and Ashton will hold informal meeting ahead of the next round of talks scheduled for June 16-20.
Zarif left Tehran for Istanbul on May 26, where he will hold two days of talks with Ashton over the progress of the ongoing nuclear negotiations between Iran and the five permanent members of the UN Security Council - Russia, China, France, Britain, the United States - plus Germany, Iranian media reported.
The two sides will eye comprehensive nuclear agreement during the meeting. Other members of the P5+1 will not attend the meeting.
Iran and the P5+1 group wrapped up their latest round of high-level nuclear talks in the Austrian capital Vienna on May 16 without any result.
Iranian officials blamed the U.S. for the failure, claiming that Washington has made excessive demands beyond the agreements made in the previous rounds of the talks.
Iran and the six countries have been discussing ways to iron out differences and start drafting a final deal that would end the West's dispute with Iran over its nuclear program.
Last November, the two sides signed an interim nuclear deal in the Swiss city of Geneva that came into force on January 20 this year.
Under the Geneva deal, the six countries pledged to provide Iran with some sanctions relief in exchange for Tehran's agreement to scale down certain aspects of its nuclear activities during a six-month period.
The six countries want Iran to dramatically cut back its uranium enrichment program, while Iran's is trying to get rid of the tough sanctions imposed on the country.