Turkmen section of Iran-Turkmenistan-Kazakhstan railway to be completed by October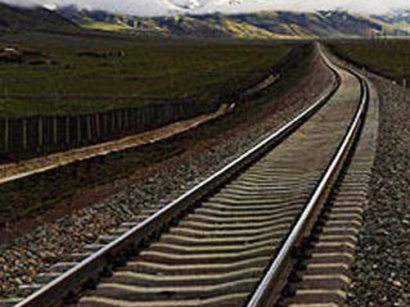 Turkmenistan will complete its own section of the Iran-Turkmenistan-Kazakhstan railway by October 2014 the Fars News Agency reported.
The Turkmen president has ordered his deputy for transport and communication affairs that the Turkmen section of the railway should be completed by October 2014.
Over 180 kilometers of the railway in Turkmenistan was constructed in 2013. Just 90 kilometers of the Turkmen section of the railway has remained to be built.
The large-scale North-South railway project has been implemented since 2007 after the signing of a high-level trilateral agreement between Kazakhstan, Turkmenistan and Iran.
According to experts, the regional project is aimed at providing European and Asian countries with access to Central Asia and the Persian Gulf. A similar opportunity will appear for the transit of goods from the countries of South and Southeast Asia, and the coast of the Indian Ocean to the countries of Northern and Eastern Europe through Iran, Turkmenistan, Kazakhstan and Russia.