26 December 2013 16:00 (UTC+04:00)
727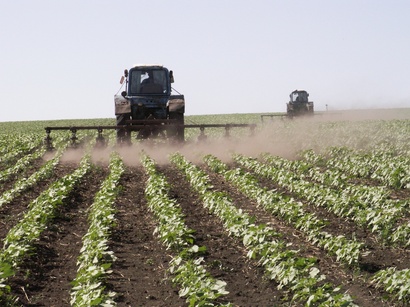 The Economic Council under the Georgian prime minister has been considering a project to assist smallholder farmers in their spring field work in 2014.
The project envisages giving assistance to smallholder farmers through agricultural machinery and other materials.
The document will soon be approved by the Georgian Agency for Management of Agricultural Projects and its implementation on a country wide scale will begin in February, 2014. It is planned to finance the project both from the state budget and non-budget funds. Over 700,000 farmers will be assisted in the process of the project's implementation.
The preferential agro-crediting project for 2014 was also considered at the meeting of the council held under the chairmanship of Georgian Prime Minister Irakli Garibashvili.
Over 220 million lari was given to over 8000 beneficiaries within the preferential crediting system in Georgia. At the same time, the activity of around 348 agricultural enterprises was financed.
The rate on a preferential agricultural loan doesn't exceed three per cent per annum in Georgia. The project will be expanded and replenished with new components as from 2014.