25 November 2013 20:58 (UTC+04:00)
1 096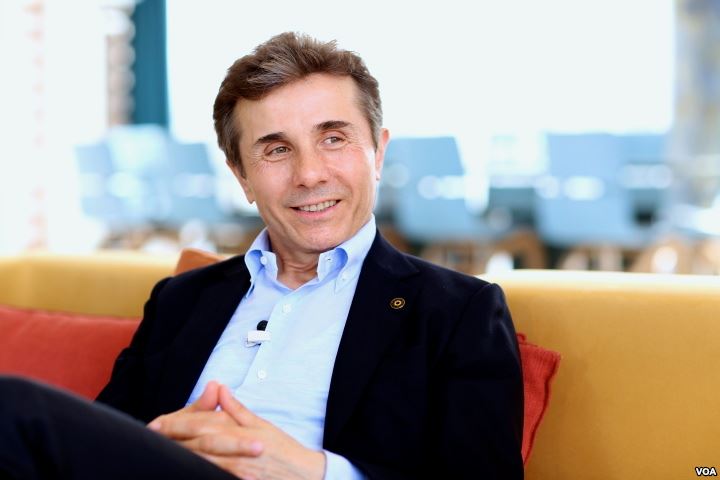 By Nazrin Gadimova
Georgian Former Prime Minister Bidzina Ivanishvili announced his retirement from politics and left the post of honorary chairman of the Georgian Dream-Democratic Georgia coalition on November 24.
"I have brought democratic forces to power and formed the best team," he said. "That was my task, and I accomplished this task. From this day I stand before you not as a politician, but as a citizen. I'm leaving politics and will be an active citizen."
Georgia's President Giorgi Margvelashvili called Ivanishvili's decision to retire from politics "unprecedented and surprising".
"We are seeing an unprecedented case," he said. "The man, who united the political spectrum two years ago and changed the history of the country, took an absolutely amazing, astounding and public step."
Former ruling United National Movement believes that Ivanishvili has retired from politics "at a critical moment," leaving unfulfilled a huge amount of promises given to the nation.
"We have a very difficult situation from the political point of view," one of the leaders of the United National Movement Zurab Japaridze told journalists. "The economic growth became three times slower - this year we have a shortage in the budget up to a billion GEL. Next year we are planning to borrow about a billion GEL. This means that there will be fewer jobs, less attracted capital and so on... He leaves the country after two years of work in complete bewilderment of how to solve all these problems."
Earlier PM Ivanishvili said in an interview with Estonian newspaper Postimees that he intends to leave politics a few days after Saakashvili leaves and new presidential elections are held.
"I do not want, and it would be bad for politics in Georgia, to bet the stake on one person. The most important three posts, I believe, will go to conscientious people, democrats. There is a need for an independent judiciary and free media. We need fresh blood," the prime minister said.
Ivanishvili also expressed doubt that Saakashvili's United National Movement -- whose popularity rating, according to opinion polls, has fallen below 10 percent -- can become a constructive opposition.
According to the norms of the new Constitution of Georgia, the government led by Prime Minister Bidzina Ivanishvili stepped down automatically after new President Giorgi Margvelashvili's oath on November 17.

Georgia's ex-president Mikheil Saakashvili's United National Movement lost the October 1, 2012 parliamentary elections, gaining only 67 out of 150 seats in parliament and became the opposition, while the rival Georgian Dream led by Bidzina Ivanishvili won the election, gaining 83 seats.
Related News