CNPC to be part of JV to build gas chemical complex in Uzbekistan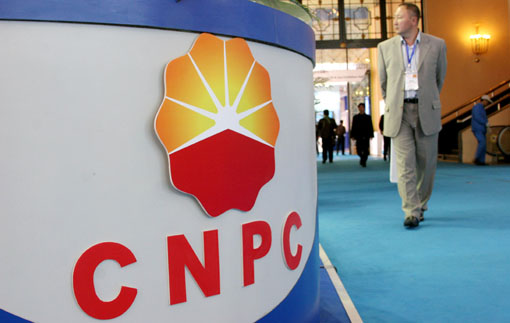 By Aynur Jafarova
Energy giant China National Petroleum Corporation (CNPC) will be a part of the UzIndoramaGazChemical joint venture for the construction of a gas chemical complex at the Mubarek gas refinery in Uzbekistan, a source in the Uzbek government told the Baku-based Trend news agency on September 17.
According to the source, CNPC signed a memorandum on participation in the project with the joint venture's founders, Uzbekneftegaz National Holding Company and Singapore's Indorama Group.
However, the source did not specify how the shares will be re-distributed after the Chinese co-founder's accession to the joint venture.
UzIndoramaGazChemical was established in May 2012 on a parity basis. The project on the construction of a gas chemical complex with initial cost of $2.5 billion envisages the creation of a facility with production design capacity of about 500,000 tons of polyethylene per year.
The project will be financed at the expense of the funds of the joint venture's founders and loans of international financial institutions.
Mubarek is the largest gas processing plant in Uzbekistan with design capacity of processing 30 billion cubic meters of gas per year. It was commissioned in 1971.
The facility produces gas condensate, liquefied gas and technical sulfur.
In recent years Uzbekistan has pursued the course of deep processing of liquefied hydrocarbons and natural gas.
In 2001, Uzbekneftegaz put into operation the Shurtan gas-chemical complex on the basis of the Shurtan gas-condensate field in Kashkadarya worth $985 million. Its design capacity is 125,000 tons of polyethylene, 100,000 tons of liquefied gas and 100,000 tons of unstable condensate per year.

Uzbekneftegaz and a consortium of Korean companies led by Kogas are implementing a project to build the Ustyurt gas-chemical complex on the basis of the Surgil field. Its capacity will allow processing 4 billion cubic meters of natural gas per year and produce 400,000 tons of polyethylene and 100,000 tons of polypropylene. The cost is $4.2 billion.

Uzbekistan is among the top 10 largest gas-producing countries in the world with natural gas reserves of about 1.9 trillion cubic meters.