9 April 2013 13:39 (UTC+04:00)
1 590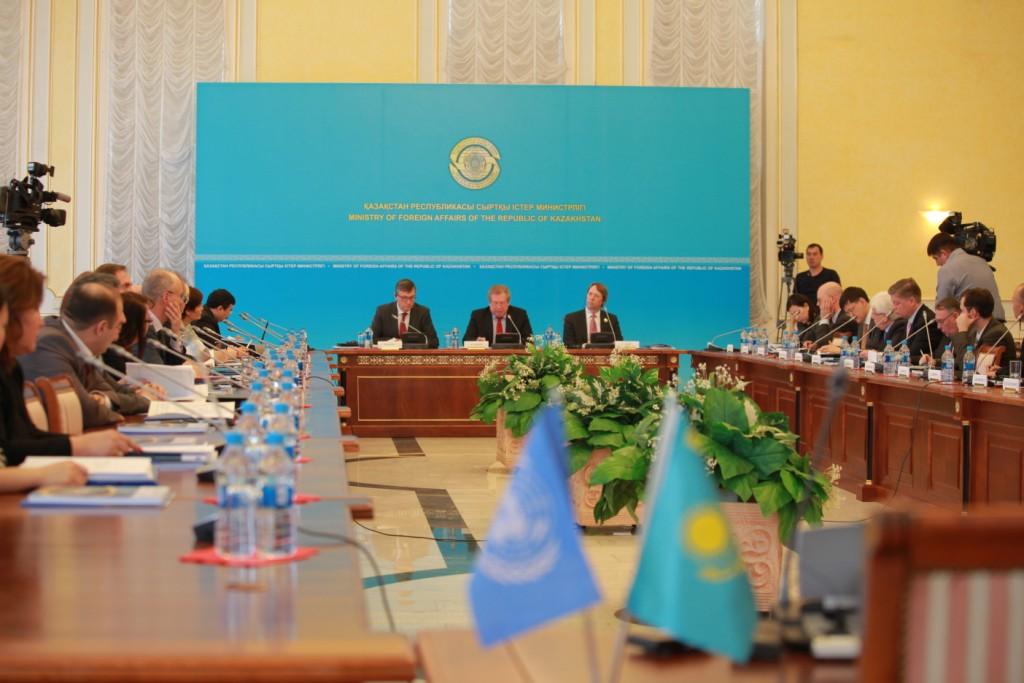 By Aynur Jafarova
The human development level in Kazakhstan is one of the highest in the Commonwealth of Independent States (CIS) and Europe.
Director of the Bratislava regional center of the United Nations Development Program (UNDP) Adam Oliver stated it at a regional presentation of the UNDP global report "Rise of the South: human progress in a diverse world," Tengrinews reported on Monday.
The report was launched on Monday in Astana at the Kazakh Foreign Ministry by Kazakh Deputy Foreign Minister Alexander Volkov, UNDP Resident Representative Stephen Tull and development experts in the area of poverty reduction.
The event was attended by Kazakh government officials, representatives of international organizations, NGO's, diplomatic corps and media as well.
"Kazakhstan is a transforming country that supports not only its own economy, but those of neighboring countries," Oliver said. "Kazakhstan has shown excellent results in terms of the human development index since independence."
In turn, chairperson of the UNDP Human Development Department Amie Gaye stressed that Kazakhstan showed significant results in this sphere over the last ten years.
According to her, from the point of view of human development, Kazakhstan has shown excellent results during the last ten years and ranked 17th among 122 countries. "Kazakhstan is ahead of other countries in terms of ratio between the level of income and education."
Thus, Gaye stressed that Kazakhstan still needs to improve the life expectancy and birth rate indexes.
According to the report, in 2012, Kazakhstan was positioned at 69th place out of 187 countries. Other Central Asian countries have the following human development index rankings: Turkmenistan - 102nd place, Uzbekistan - 114th place, Kyrgyzstan and Tajikistan - 125th place.
The UNDP is the UN's global development network, advocating for change and connecting countries to knowledge, experience and resources to help people build a better life. The program works in 166 countries. The focus of the UNDP is to help the countries build and share solutions to the challenges of democratic governance, poverty reduction, crisis prevention and recovery, energy and environment.
World leaders have pledged to achieve the Millennium Development Goals, including the overarching goal of cutting poverty in half by 2015. UNDP's network links and coordinates global and national efforts to reach these goals.
UNDP helps developing countries attract and use aid effectively. In all activities, the UNDP encourage the protection of human rights and the empowerment of women.
Related News