French police can secretly activate phone cameras, microphones, and GPS to spy on citizens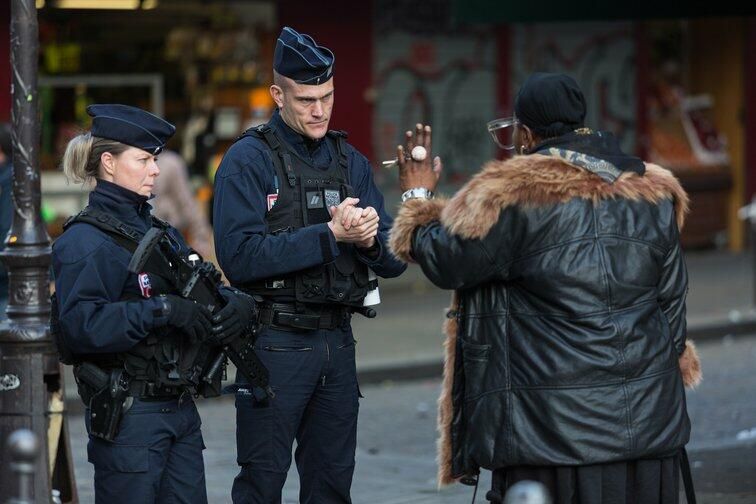 French police have been granted the authority to remotely activate a suspect's cellphone camera, microphone, and GPS, after the passage of a provision in a wider "justice reform bill" on Wednesday night. The bill allows the geolocation of crime suspects, covering other devices like laptops, cars, and connected devices, just as it could be remotely activated to record sound and images of people suspected of terror offenses, as well as delinquency and organized crime, Azernews reports.
A judge must approve the use of the powers, and the recently amended bill forbids use against journalists, lawyers, and other "sensitive professions." The measure is also meant to limit use to serious cases, and only for a maximum of six months. Geolocation would be limited to crimes that are punishable by at least five years in prison.
French digital rights advocacy group, La Quadrature du Net, has raised serious concerns over infringements of fundamental liberties, and has argued that the bill violates the "right to security, right to a private life and to private correspondence" and "the right to come and go freely."
Justice Minister Éric Dupond-Moretti insists that the bill would only apply to "dozens of cases a year," and that this was "far away" from the surveillance state of Orwell's 1984. He argues that the law will save lives.
The legislation comes as concerns about government device surveillance are growing. There's been a backlash against NSO Group, whose Pegasus spyware has allegedly been misused to spy on dissidents, activists, and even politicians.
The French bill is more focused, but civil liberties advocates are still alarmed at the potential for abuse. The digital rights group La Quadrature du Net has pointed out the potential for abuse, noting that remote access may depend on security vulnerabilities. Police would be exploiting security holes instead of telling manufacturers how to patch those holes, La Quadrature says.
The new law covers laptops, vehicles, smartphones, and other connected devices and will only be used when an individual is suspected of a crime that is punishable by at least ten years of prison time.
It is clear that the French government is taking steps to increase surveillance of its citizens, and civil liberties advocates are concerned about the potential for abuse. However, the government insists that the law will only be used in a limited number of cases and will save lives.
---
Follow us on Twitter @AzerNewsAz