Intolerance in Iran, Armenia's ethnic cleansing policy come under criticism at UN session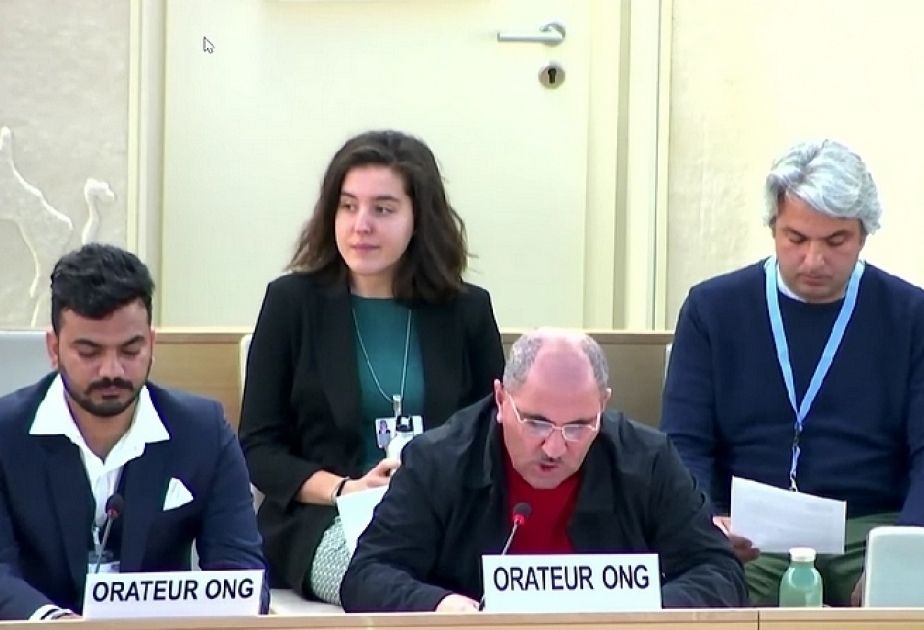 The 52nd Regular Session of the UN Human Rights Council (HRC52) is taking place in Geneva.
Human rights activist and expert of the Legal Analysis and Research Public Union Azar Hasrat addressed the session about the rights of Azerbaijanis in Iran and Armenia's ethnic purge.
He expressed regret over the fact that Iran, being one of the officially Islamic states, unfortunately, is using religion as a pretext to suppress people of other nationalities than of Persian descent.
According to some estimates Iran has around 30 to 40 million Azerbaijani Turks. But unfortunately, these people still have no right to use their mother tongue.
Iran has failed to provide schools for this "minority" in the Turkic language. He pointed out that "what is more dangerous, if a child approaching the age to start a school does not speak Persian, he/she cannot be registered to get an education".
He underlined that it is regular for the Iranian state media including TV channels to insult all Turkic-speaking people of the country in common. In Iranian provinces, where the majority are people of Azerbaijani Turkic descent, the economic situation is much worse than in other parts of the country.
According to him, even during an earthquake in Khoy city, Western Azerbaijan on Jan 28, 2023, the Iranian government prevented even other people to help the population. The government also failed to support people in need.
Azar Hasrat noted that likewise, Iran's neighbor – Armenia is also failing to provide basic human rights for minorities. Some 230,000 Azerbaijanis were ethnically cleansed from Armenia starting in 1988 and afterward, Armenia became one of the very few monoethnic countries in the world.
The session commenced on February 27 and will run until April 4. The event brought together officials, and civil society representatives.
---
Follow us on Twitter @AzerNewsAz