Tajikistan's Rogun HPP to be most powerful hydroelectric power plant in region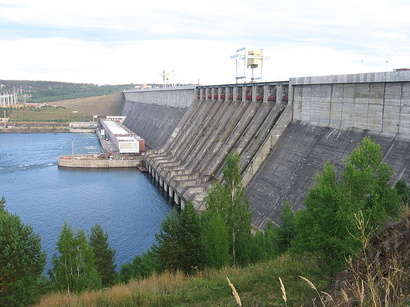 By Trend
With a capacity of 3,600 megawatts, the Rogun HPP of Tajikistan will be the most powerful hydroelectric power plant in the region, said the Ambassador of Tajikistan to Azerbaijan Rustam Soli at an event dedicated to the recent launch of the first unit of the Rogun HPP.
The diplomat noted that after commissioning of the first unit, the HPP was connected to the country's energy system. According to the plans, the second unit will enter into service in 2019, and all six units are due to come on line in December 2024.
"The hydroelectric power plant, exploiting renewable clean sources of electricity, will serve all the countries of the region, and its reservoir with a capacity of some 13.5 cubic kilometers will play a major role in the regulation of water resources, especially in periods of water shortage," Soli said.

He added that the reservoir will also provide the possibility of irrigating more than 300,000 hectares of arid lands.
The ambassador also noted that some 22,000 people are currently working at the Rogun HPP site, and 20,000 of them are Tajikistan nationals.
"Since the construction began to the present time the government of Tajikistan has financed the facility to the tune of $1.9 billion from the state budget. Also, shares of the Rogun HPP were sold for $500 million," Soli added.