Roundup: Iraqi president says elimination of corruption priority of new gov't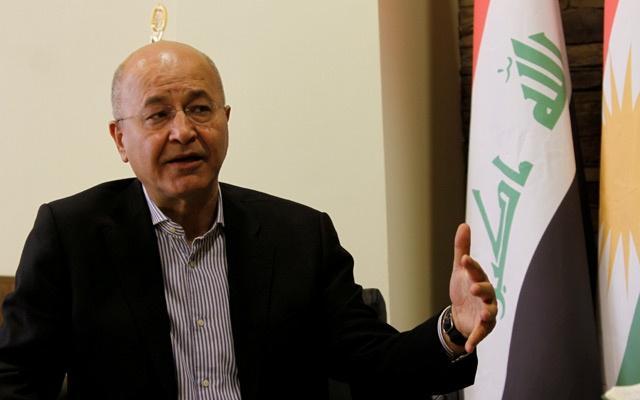 By Trend
Iraqi President Barham Salih on Friday confirmed that eliminating corruption, improving services and addressing unemployment will be priority for the new government, Xinhua reports.
"The next government will work to address corruption and to hold the corrupted people accountable," Salih told crowds of people during his visit to Mutanabi Street in central Baghdad, which is a gathering place for intellectuals and artists in Baghdad.
"Providing better public services and addressing the issue of unemployment will find a lot of interests in the next government," said Salih who was accompanied with his wife Sarbagh.
Salih's visit came as Iraqi Prime Minister-designate Adel Abdul Mahdi prepared to submit his cabinet list next week after tough negotiations with the parliamentary political blocs.
Mohammed Hashim, a political analyst in Mutanabi Street, told Xinhua that he is optimistic as "the political blocs are trying to keep away from pressing Mahdi so that he can be free to choose his cabinet."
"I think he will be able to accomplish his mission ... and I think the people of Iraq are hopeful that many projects which have not been done before will be achieved now," Hashim added.
However, civilian activist Mohsen Bahadli said "there is still a blur in the political situation in terms of forming a government, as there are still political pressures on the PM-designate and the political blocs have not yet waived their political gains."
Salih also visited al-Shabander coffee shop and took his tea as he was listening to remarks and demands of citizens about the new government.
The old coffee shop is one of the most famous coffee shops in Baghdad and usually witnesses a variety of cultural activities on each Friday, as it is a gathering place for many intellectuals, poets and artists.
"I visited Mutanabi Street first time after devastating terror attack in 2007. Now, Sarbagh and I were pleased to see it reconstructed, buzzing with intellectuals and books lovers," Salih said on his Twitter account.
Mutanabi Street was attacked by a suicide car bombing in March 2007, leaving some 26 people killed and more than 50 others injured.
Salih is the first Iraqi president to visit the busy book market of Mutanabi Street since the U.S.-led invasion of Iraq in 2003.
The cultural iconic location of Mutanabi Street has a history of hundreds of years, which is filled with publishing houses, bookstores and dozens of outdoor book stalls.
---
Follow us on Twitter @AzerNewsAz