6 August 2018 10:21 (UTC+04:00)
1 420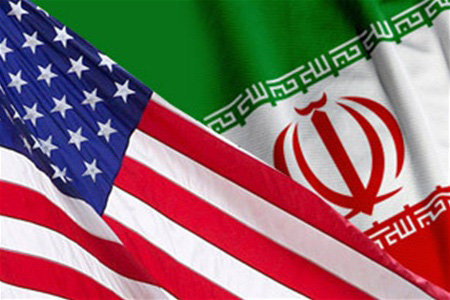 By Trend
The United States to restore on Aug. 6 the large-scale sanctions against Iran, which were previously suspended as a result of adoption of the Joint Comprehensive Action Plan (JCPOA) on the Iranian nuclear program, RIA Novosti reported.
Experts predict the introduction of sanctions against foreign enterprises in the coming weeks. According to the data provided by the RIA Novosti sources, during the talks with the Europeans, the American partners did not give any clear answers on how the US plans to impose sanctions. Washington has also not yet submitted an alternative to the JCPOA.
The agreement between Iran and six international mediators (Russia, USA, Britain, China, France, Germany) was concluded in July 2015. It imposes restrictions on the development of Iran's nuclear program in exchange for the lifting of economic and financial sanctions.
US President Donald Trump announced on May 8 the withdrawal from the Iranian deal. He criticized it a lot and long, but the other members of the agreement – Germany, France, UK, Russia, China - had hopes for its preservation in its original form.
The US Treasury Department published after the announcement the information on what sanctions will be restored and when. So, after a 90-day period that expires just on Aug. 6, the restoration of the following sanctions should be expected: on purchase of U.S. dollars by Iran; on trade in gold and other valuable metals; on the sale, supply or trade in aluminum and steel as well as graphite and charcoal; on the sale or purchase of Iranian rials in "significant" amounts, or on maintenance of a "significant" funds or accounts outside the country using Iranian rials; on the issue of the Iranian debt; sanctions against Iranian cars.
In addition, Washington revoked the permits issued under the JCPOA, and allowing Iran to export its carpets and food products to the United States.
---
Follow us on Twitter @AzerNewsAz
Related News