Uzbekistan to expand crop area of beans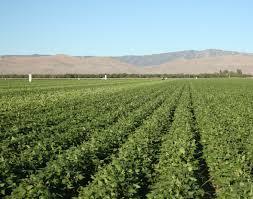 By Trend
In 2018, in Uzbekistan, beans, mung beans and peas will occupy more than 374,000 hectares of territory after harvesting wheat, that is 40 percent of the total crop area, Uzbek media reported referring to the Ministry of Agriculture and Water Resources.

The analyses show that 317,200 hectares will be allotted for mung, 29,300 hectares for beans and 28,100 hectares for peas.

The main crop of leguminous is accounted for the farmers of Tashkent (59,000 hectares), Djizak (52,000 ) and Samarkand (38,000) areas.

The forecasted harvest of beans from the lands released after harvesting grain crops is 562,200 tons, according to official data. It is assumed that farmers of the Tashkent region will produce 88,800 tons of beans, Djizak - 78,000 tons, Samarkand - 57,000 tons.

In 2017, farmers of Uzbekistan began to grow a new type of Black Matre mung bean for export to India.

In 2016, Uzbekistan exported more than 67,000 tons of mung bean - three times more than in 2015.

In total, the country sold beans, mung beans and peas in the amount of 120,200 tons.
--
Follow us on Twitter @AzerNewsAz