WB, Uzbekistan discuss reforms in water sector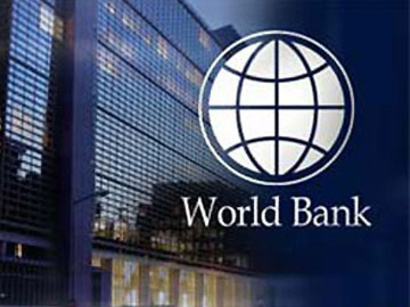 By Kamila Aliyeva
A one-day seminar organized by the World Bank (WB) and the Ministry of Housing and Communal Services was held in Tashkent on November 7, the World Bank said in a statement on November 8.
WB experts and representatives of the ministries and departments of Uzbekistan took part in the event.
The participants discussed the existing problems and barriers to the development of the water supply and sanitation (WSS) sector, and also considered a number of possible political and institutional solutions for ensuring stable access to WSS services in all regions of Uzbekistan.
"Currently, we are successfully implementing $268 million worth projects, aimed to improve the water supply to the local population, especially to the rural areas, in the cities of Bukhara and Samarkand, as well as in the Syrdarya and Bukhara regions jointly with the World Bank. It is gratifying that today's seminar will discuss issues of further support by the World Bank of projects in the WSS sector, including technical assistance to the ongoing reforms in this area," Muzaffar Saliyev, the Uzbek Minister of Housing and Communal Services, said in his welcoming speech.
The head of the WB representative office in Uzbekistan, Hideki Mori, noted that providing clean water to the country's residents is one of the priorities of the government.
"The World Bank Group is contributing to this important goal, and we will continue to support policy, institutional and human capacity development in this sector, in addition to financing the modernization of the water and sewer infrastructure. These investments are critical for the WSS sector and will contribute to the realization of social objectives, identified in the Strategy of Action for the five priority development directions of Uzbekistan in 2017-2021," he said.
Uzbekistan has made substantial investment in upgrading its water supply and sanitation services in recent years. From 1995 to 2014, total public borrowing for improvements to these services amounted to US$ 344.1 million, the largest of any country in Central Asia.
Despite these important efforts however, the country's citizens continue to face challenges in accessing clean and reliable water services. For instance, less than half the national population (roughly 32 million people) remains unconnected to a piped water system, and only 17 percent of urban households receive water 24 hours per day. The situation is even worse in smaller cities and rural areas.
The World Bank continues to support the WSS sector in the country by providing technical assistance to ensure the sustainable functioning of the WSS system and implementation of the Government's water supply reform program.
Currently, the World Bank supports the implementation of 16 projects worth about $1 billion, covering such priority areas for country development as agriculture and water management, energy, transport, health, education, urban development, water supply and sanitation.
---
Kamila Aliyeva is AzerNews' staff journalist, follow her on Twitter: @Kami_Aliyeva
Follow us on Twitter @AzerNewsAz