CIA warned of Spanish police of possible Barcelona attack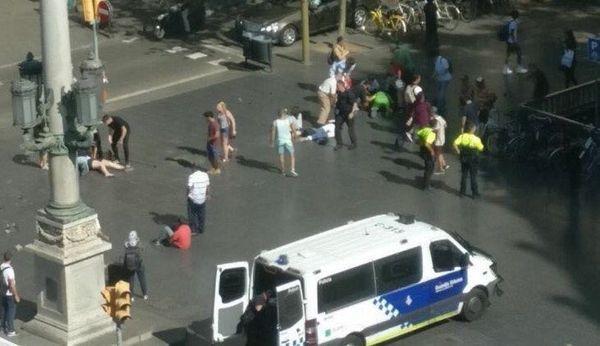 By Ali Mustafayev
The U.S. Central Intelligence Agency warned the Catalan police office about possible terrorist attacks two months ago.
The Rambla street, where a van ploughed into crowds killing 15 and injuring dozens, had been flagged in the alert as being at particularly high risk, according to El Periodico.
Besides, it was reported that barely two weeks ago a Twitter account linked to Islamic State announced that an attack on Spain was imminent.
It said: "We are going to set up a caliphate in Spain and we are going recover our land. Attack imminent in Al Andalus. God willing."
The terror attack took place on August 17 evening, with a white van mounting a pedestrianised zone in the heart of Barcelona and mowing down dozens of people. Citizens of 24 countries were among those killed and injured in Barcelona.
Later, police shot dead five terrorists as they tried to carry out a second atrocity linked to the first. The men wearing suicide belts rammed civilians with a car in the Spanish seaside town of Cambrils, about 50 miles from Barcelona.
The Audi A3 car was driven to the crowd of people. Local police officers neutralized the terrorists and the attack was prevented with a low number of the injured people.
The Spanish police stated three suspected persons are arrested, but the driver of the van is still on the run.
ISIS took the responsibility for the terrorist act in Barcelona.
---
Follow us on Twitter @AzerNewsAz