12 April 2017 17:59 (UTC+04:00)
2 155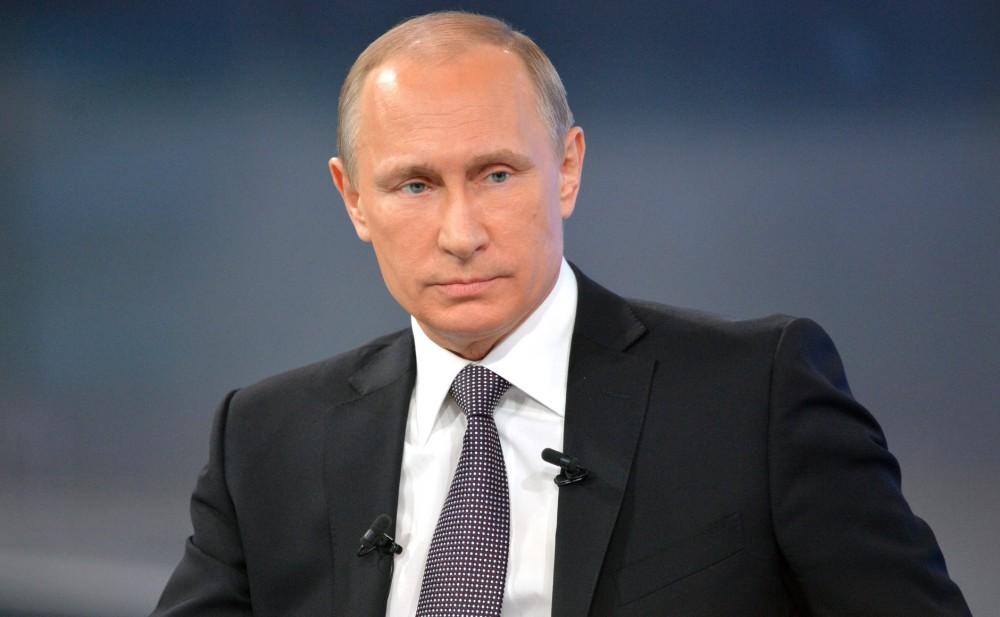 By Kamila Aliyeva
The level of trust with Washington under U.S. President Donald Trump degraded, Russian leader Vladimir Putin said in an interview with Mir broadcaster in response to a question whether relations between the two countries under Trump became even worse than under the previous president Barack Obama.
"I would say the level of trust [between Russia and the US] is at a workable level, especially in the military dimension, but it hasn't improved. On the contrary, it has degraded," the Russian president said.
The comments came out as U.S. Secretary of State Rex Tillerson and Russian counterpart Sergei Lavrov held tense talks that followed an alleged Syrian chemical attack and subsequent missile strike by Washington.
The U.S. has blamed Moscow's ally and Syrian President Bashar al-Assad of the deadly attack that killed scores of civilians and launched missile strikes against one of the regime's airbases in retribution.
The missile strike on Syria was a clear breach of international law, while Washington's claim that Damascus carried out the chemical attack that the U.S. used as its casus belli is yet to be proven by any hard evidence, according to the Russian leader.
Putin believes that there are two main versions of the chemical attack near Idlib and thorough investigation should be carried out on the issue.
"The first version is that the Syrian aviation hit an underground workshop for the production of chemical warfare agents, which is quite possible, since the militants have repeatedly used them, and no one argues with this, including, Iraq where they were used against the international coalition and the Iraqi army," Putin said noting that it is the same gang.
And the second version suggests that it is just a staging, a provocation, which was specially done to inflate the hype and create prerequisites for additional pressure on the legitimate Syrian authorities, Russian President stated.
At the same time, he stressed that Moscow will not take any steps against the official authorities of Syria without a thorough check of what happened.
Meanwhile, the talks between the Russian Foreign Minister Sergei Lavrov and the U.S. Secretary of State Rex Tillerson are currently underway in Moscow. The agenda of the meeting in particular includes bilateral relations, the Syrian conflict, the situation in Ukraine and on the Korean peninsula.
---
Kamila Aliyeva is AzerNews' staff journalist, follow her on Twitter: @Kami_Aliyeva
Follow us on Twitter @AzerNewsAz
Related News