2 February 2017 18:08 (UTC+04:00)
4 084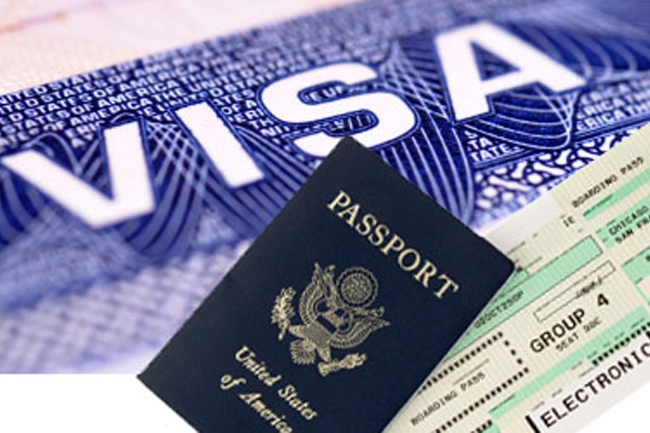 By Kamila Aliyeva
Citizens of Georgia will be granted visa-free travel to the European Union (EU) member countries.
The European Parliament voted in favor of visa-free travel for Georgian citizens to the Schengen zone at a plenary session in Brussels on February 2.
Holders of Georgian biometric passports will now be able to enter the Schengen Area for 90 days within any 180-day period for holiday, business and any other purposes except for that of working.
It was announced at the European Parliament's meeting broadcast live that the EU would apply the mechanism suspending the visa-free regime for Georgia in case of its any violations.
The visa waiver applies to the Schengen Area, which includes 22 EU member states (all except Ireland, the United Kingdom, Croatia, Cyprus, Romania and Bulgaria) in addition to Iceland, Liechtenstein, Norway and Switzerland.
The Member of the European Parliament on lifting visa restrictions for citizens of Georgia, Mary Gabriel has previously called on the EU Council to approve a political solution on the transition to a visa-free regime with Georgia without delay to ensure that it will be adopted by the European Parliament in February.
Earlier, the Parliament's Committee on Civil Liberties, Justice and Home Affairs approved the agreement between the Assembly and the Council of the EU on visa-free regime for the citizens of Georgia.
At the beginning of December 2016 representatives of the European Parliament and the EU Council reached a preliminary agreement that the abolition of visa restrictions for short-term travel of Georgian citizens to the EU will enter into force at the same time with the introduction of the new mechanism, which will allow the EU to suspend the visa-free regime in case of its violations.
In December, the European Parliament and the EU Permanent Representatives also adopted the introduction of the mechanism of suspension of visa-free travel to third countries in case of uncontrolled inflows of migrants and refugees from their territories to one or more EU member states.
Now, the EU Council is expected to approve the cancellation of the visa regime for Georgia. The decision will come into force after its publication in the Official Journal of the EU simultaneously with the visa-suspension mechanism, on which EU institutions have already reached an agreement.
In February 2013 the Government of Georgia was presented an action plan with a list of requirements that the country must fulfill to obtain its citizens' right to visa-free short-term visits to the Schengen area.
In total, in accordance with the plan, Georgia has adopted more than 60 legislative changes, nine national policies, and ratified seven international conventions, the Foreign Ministry reports.
According to the Eastern Partnership Visa Liberalization Index prepared by the Visa-free Europe Coalition and the Stefan Batory Foundation, Armenia, Belarus, and Azerbaijan are the countries which are next in line to gain ratification of visa-free regimes.
---
Follow us on Twitter @AzerNewsAz
Related News