Return of disrupted supplies pressing down oil prices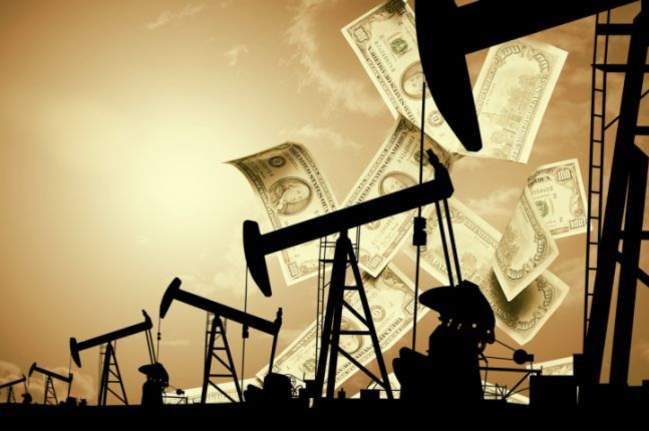 By Fatma Babayeva
Although the oil prices doubled recently to above $50 a barrel from the bottom prices of January 2016, the market is yet skeptical over further increase of oil prices.
The recovery in crude prices looks unlikely for now as disrupted supplies after Canadian wildfires return to the market to prolong global oil glut problem.
The International Energy Agency (IEA) expects oil output of Canada to surge to previous levels by mid-July of the current year.
As a result of increasing oil production in Canada, oil prices began plummeting again this week after experiencing a slight increase over the last three days.
July contracts of WTI crude dipped by 2.09 percent to $48.34 a barrel in NYMEX on June 21 by 9:051 am, while August contracts of Brent benchmark crude slumped by 2.07 percent to $49.60 a barrel in London ICE on the same day by 9:01 am.
A barrel of Azeri Light CIF, crude oil that Azerbaijan extracts in Azeri-Chirag-Gunashli, cost $50.8 at the Italian port of Augusta on June 20, while AZERI Light FOB Ceyhan oil price stood at $49.96 a barrel on the same day.
OPEC's oil basket price stood at $46.24 a barrel on June 20.
During the next few days, the oil is expected to be traded not based on the market fundamentals but on Brexit – the referendum that will decide whether Great Britain stays or leaves the EU - as its leave from the union is speculated to affect the economic growth of the old continent and overall the global economic growth.
Meanwhile, the U.S. Energy Information Administration reported that the oil inventories of the country dropped for fourth week in a row by hitting 531.5 million barrels while the oil drilling activities kept rising for the last three weeks.
In late May, the analyst of the U.S. JP Morgan Bank revised upward their forecasts for oil prices in 2016 and 2017. The bank's experts believe that the substantial rebalancing of oil market will support the prices throughout 2017.
Earlier in June, IEA also projected supply and demand in the global oil market to come almost into balance in 2017 against the background of unexpected supply cuts in North America, Africa and South America.
JP Morgan's analysts raised 2016 price forecasts to $45.3 a barrel for Brent and $44.66 a barrel for WTI. The bank forecast 2017 prices at $55 a barrel for both WTI and Brent.
Analysts expect global oil demand growth at around 971,000 barrels per day in 2016 and 1.14 million barrels per day in 2017.
The big picture supply adjustment that was anticipated to take hold in the second half of the current year has arrived one quarter earlier than expected. Outages in Nigeria, Canada and Libya have offset higher Iranian and Russian supply, the analysts of JP Morgan said.
Additionally, balances in the second quarter in 2016 are materially tighter in part as Chinese strategic stockpiling reached 0.9 million barrels per day in April, said the bank's experts by adding that real oil prices are now back to average.
Meanwhile, the IEA forecast global oil demand to reach 97.4 million barrels per day in 2017. The agency's estimates show that last month global oil output equaled to 95.4 million barrels per day.
---
Fatma Babayeva is AzerNews' staff journalist, follow her on Twitter: @Fatma_Babayeva
Follow us on Twitter @AzerNewsAz