16 June 2016 17:46 (UTC+04:00)
3 315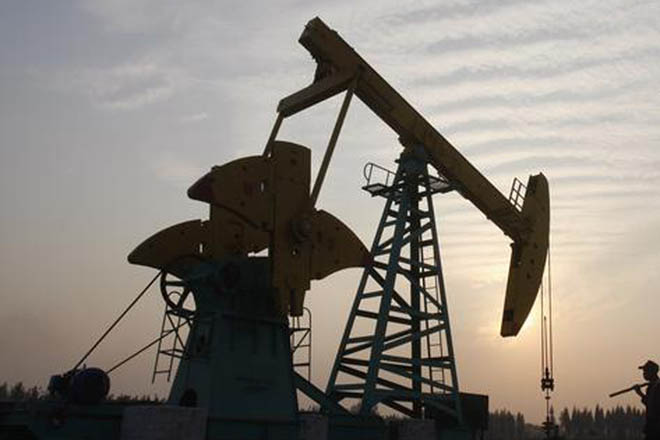 By Fatma Babayeva
The International Energy Agency (IEA) – the world's most prominent oil forecaster expects that supply and demand in the global oil market will come almost into balance in 2017.
The IEA forecast global oil demand to grow faster against the background of unexpected supply cuts in North America, Africa and South America.
The current surplus in the global oil market is much smaller than previously reckoned – 40 percent less than estimated a month before, according to the agency.
The non-OPEC group of countries will see production fall by 0.9 million barrels per day in 2016, including a 500,000 barrels per day fall for U.S. shale output, said the IEA in its Oil Market Report released in June 2016.
Outages in OPEC and non-OPEC countries cut global oil supply by nearly 0.8 million barrels per day in May, highlighted the agency, adding that non-OPEC supply growth is expected to return in 2017 at a modest 0.2 million barrels per day, after declining by 0.9 million barrels per day in 2016.
In 2017, IEA forecast global oil demand to reach 97.4 million barrels per day. The agency's estimates show that last month global oil output equaled to 95.4 million barrels per day.
OPEC seems like to increase production in order to meet the global demand for oil.
Based on own calculations, Bloomberg reported that by the end of next year, OPEC will need to pump nearly 1 million barrels above last month's production level to keep the market in balance.
Nevertheless, huge inventory overhang which accumulated during recent years will obstruct the increase in oil prices, noted the IEA.
Robert Dudley, Chief Executive Officer of BP told Ria Novosti on the sidelines of the Saint Petersburg International Economic Forum (SPIEF) that he expects oil market to be balanced earlier than IEA forecast – by the end of 2016.
BP does not expect any fundamental changes to happen in the oil market, at least by the end of the current year, he said by stressing that there are uncertainties about several geopolitical issues.
Dudley belives that oil prices may rise above $50 a barrel by the end of 2016.
In its turn, OPEC also expects oil market to be more balanced in the second half of 2016 as outages in Canada and Nigeria trimmed some of the global oil glut recently.
Within a week price of OPEC's oil basket fell to $45.36 a barrel (June 15) from $48.02 a barrel (June 9). Meanwhile, Brent and WTI prices are also moving in downward trend this week.
On the New York Mercantile Exchange (NYMEX), price of July contracts of WTI crude slumped by 1.75 percent to $47.17 a barrel on June 16 [8:34 am], whilst Brent futures with August delivery fell by 1.63 percent to $48.17 a barrel on the same day.
In the meantime, Azeri Light crude of Azerbaijan cost $49.52 a barrel on June 16.
Now, the global oil market eyes the result of Brexit. If Great Britain leaves the European Union as a result of the upcoming referendum scheduled for June 23, it may cause economies of the other member states to suffer, which will put pressure on the global economy overall and lead to lower demand for oil.
The worries of the investors are not groundless. Latest opinion poll showed that the number of the British population who wants the kingdom to leave the union increased to 53 percent.
The U.S. Federal Reserve's (FED) signals about two rate hikes this year also caused to fears in the oil market as strong dollar puts a downward pressure on prices of barrels.
However, in its Wednesday meeting this week, the FED kept interest rates unchanged for June as it lowered economic growth forecasts for 2016 and 2017.
At a times when oil prices is below $50 a barrel, it is unlikely that oil rigs of the U.S. will resume operations and contribute to the global oil glut at this stage either.
---
Fatma Babayeva is AzerNews' staff journalist, follow her on Twitter: @Fatma_Babayeva
Follow us on Twitter @AzerNewsAz
Related News