Official: Azerbaijan- Turkey ties in judicial sphere enter a new stage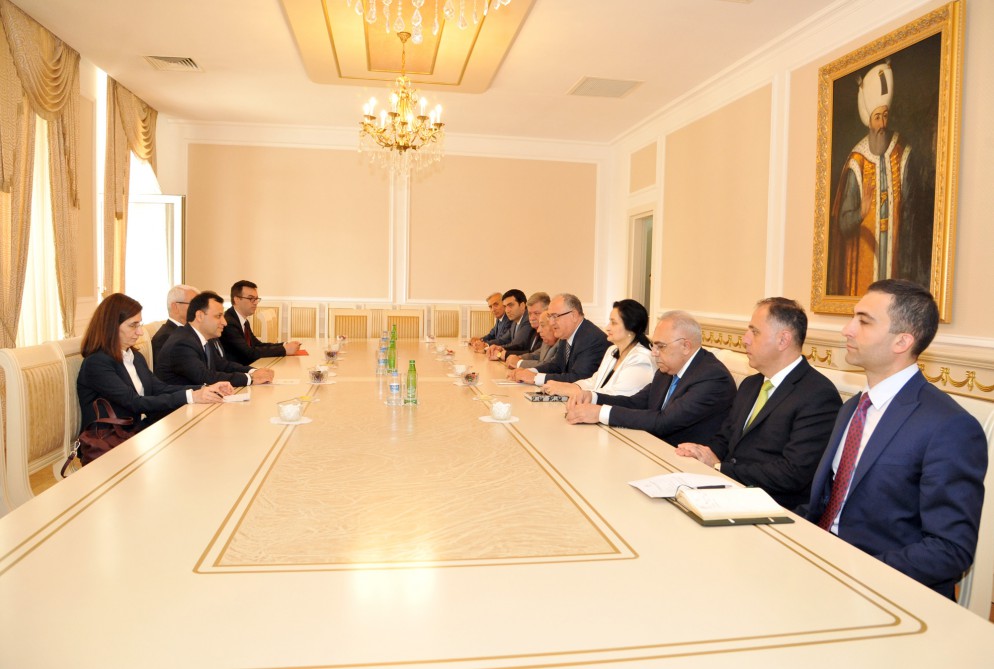 A Turkish delegation headed by the Chairman of the Constitutional Court of this country, Zuhtu Arslan, met with the staff of Supreme Court of Azerbaijan on May 26, Azertac reports.
Chairman of the Supreme Court of Azerbaijan Ramiz Rzayev noted that the relations between judicial and legal systems of Azerbaijan and brotherly Turkey have entered a new stage.
Rzayev emphasized that these relations, successfully developing, have extended not only at the bilateral level, but also within the international organizations.
He noted efficiency of the judicial and legal measures carried out in Azerbaijan, reminding the guests that it is also reflected in structure and activity of the Supreme Court.
Rzayev expressed confidence that visit of delegation headed by the Chairman of the Constitutional Court of the Republic of Turkey to Azerbaijan would serve further development of cooperation between judicial authorities.
Arslan, for his part, spoke of the history of creation and activity of the Constitutional Court of Turkey, noting great importance of cooperation between the two fraternal countries.
He emphasized that this cooperation would successfully continue and in the years ahead.
The sides had comprehension exchange of views on the work carried out in the fields of construction of the constitutional state and in connection with judicial-legal practice.
During the Baku visit the Turkish delegation was earlier received by President Ilham Aliyev, who noted that Azerbaijan and Turkey were allies, and friendly and brotherly countries.
President Aliyev hailed Azerbaijani-Turkish cooperation in all fields, including between justice authorities.
The President said important issues would be discussed during the visit of Arslan, adding that cooperation in this sphere would contribute to the development of relations.
---
Follow us on Twitter @AzerNewsAz