20 August 2015 13:26 (UTC+04:00)
1 536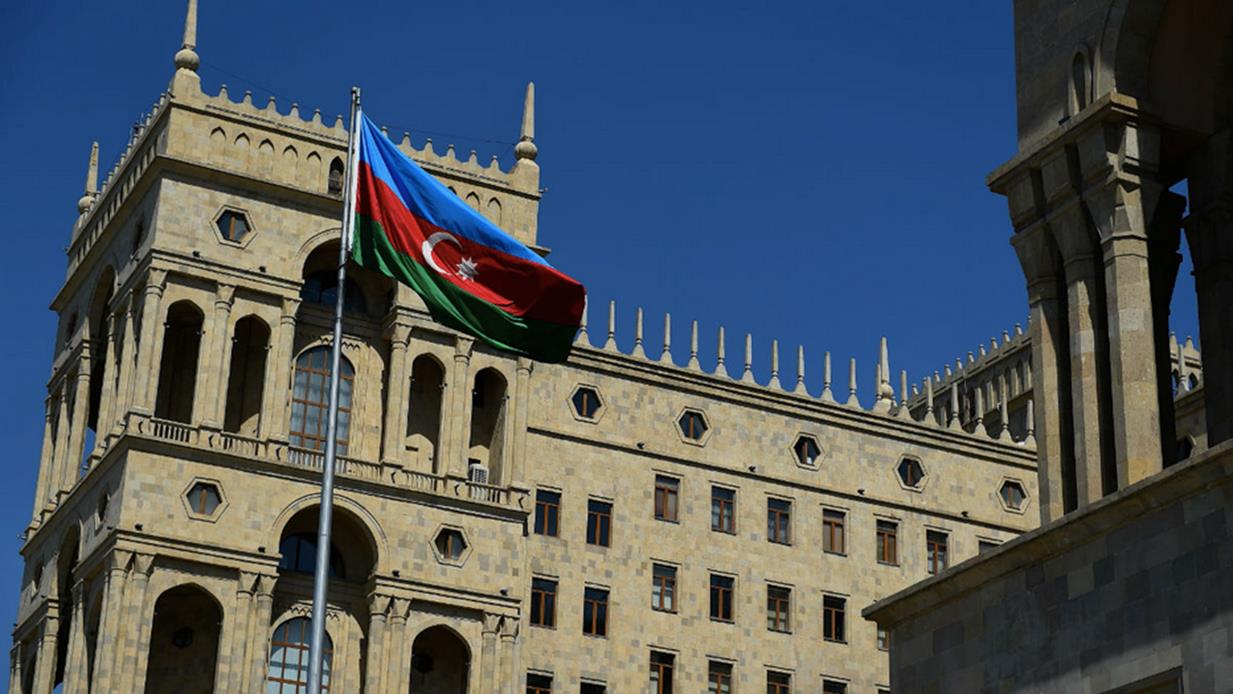 The Delegation of Azerbaijan to the OSCE rejects the allegations made by the US, EU, Canada and Norway with respect to the situation with human rights in Azerbaijan and find such statement as undermining bilateral relations with these countries, said the statement of the Delegation of Azerbaijan at the 1064th Special meeting of the OSCE Permanent Council on August 19.
Earlier, the US, EU, Canada and Norway delegations made allegations with respect to the situation with human rights in Azerbaijan.
"Azerbaijan condemns the attempts to deliberately politicize and misinterpret ongoing legal cases against some individuals in our country," said the statement. "Azerbaijan calls on US, EU, its member states, EU officials and institutions concerned, Canada and Norway to respect the decisions of justice system in Azerbaijan and to refrain from interfering into ongoing legal cases. We consider the references made in the statements to some anonymous international monitor's observations in courts as seriously flawed and designed with a view to exert pressure on administration of justice."
Every person in Azerbaijan is equal before the law and bears equal responsibility for his or her deeds, according to the statement.
Being a human rights defender or a journalist does not grant immunity or discharge from liability before the law, said the document.
Advocating otherwise would be tantamount to promoting lawlessness that is unacceptable for and in Azerbaijan, the statement said.
"It is of concern that the noble cause of protection of human rights is abused in an attempt to create a fifth column and to destabilize a society," said the statement. "It is equally troubling to see commercialization of the human rights protection and turning it into a sort of business with huge amounts of money transferred to personal bank accounts without accountability."
"It is beyond comprehension that these countries who among others helped Azerbaijan to build an effective system to counter money laundering and other illicit financial transactions are now questioning the Government for taking measures to address suspicious financial flows and other illegal acts, including tax evasion, which is a serious crime not only in Azerbaijan. Therefore we reject such a biased approach," said the statement.
In conclusion, the authors of the statement called on the US, EU, Canada and Norway who "demonstrate such an enthusiasm over the case of few individuals in our country to extend a similarly caring approach to the fate of a million of Azerbaijani refuges and IDPs and to their inherent right to return to their lands of origin and restore their right on property."
Azerbaijan encourages these Delegations to demonstrate a principled approach to the destiny of two Azerbaijani civilians Dilgam Asgarov and Shahbaz Guliyev who were taken hostage in the occupied Kalbajar district of Azerbaijan, subjected to torture and inhuman treatment since July 2014, went through an illegitimate trial process and convicted to life imprisonment and 22 years of jail, according to the statement. "Regretfully, US, EU, Canada and Norway remain silent in Permanent Council when we repeatedly addressed this issue."
For Azerbaijani society such a stance of these delegations is a clear demonstration of double standards, according to the document.
---
Follow us on Twitter @AzerNewsAz
Related News