Stormy days on rise in Azerbaijan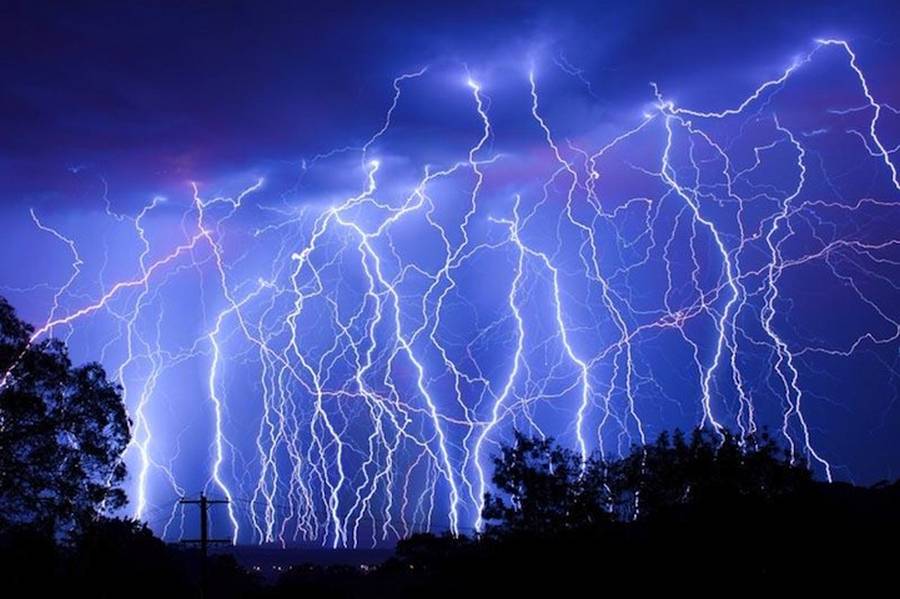 By Nigar Orujova
Azerbaijanis have the privilege of witnessing closely one of the most beautiful and dangerous natural wonders – lightning.
Geography Institute of the National Academy of Science reported, lightning brightened the sky of the capital city a couple times each year by 1965. Now starting from 2000, the number of lighting has increased and Baku sees about 10 lightning each year.
Scientists explain this increase with climatic changes.
The number of stormy days in Absheron peninsular has increased in recent years. The situation is the same from Samur River in the north of the country to Qizil Agac state reserve in the south.
The stormy days hit the Kura-Aras Lowland reaching 10-20 days each year, Karabakh, Ganga-Gazakh plains witness lighting on 20-30 days each year.
More stormy days, 30-40, are marked in Nakhchivan Mountains, Qaniq-Ayrichay valley.

The population of the north and east slopes of the Lesser Caucasus mountains can observe lightning over 40 days a year.
As a unique natural beauty, lightning is also a danger, which should be considered seriously.
Victims of lightning suffer from this natural wonder annually mainly because they don't have enough knowledge how to behave during storms.
When storm catches you outside, you should remember, that no place is safe in the thunderstorms area. If you hear thunder, lightning is close enough to strike you.
Seek shelter as soon as you hear the thunder. If there is no place to hide inside, avoid shelter under trees and the tip of the hill, stay away from objects that conduct electricity.
Do not stay in water and in the open fields. In a vehicle, avoid touching metal objects.
A safe shelter is a building with windows closed, but still, stay away from phones and do not touch electrical equipment, avoid plumbing and stay away from windows, doors and concrete walls.
When the storm is over, stay in the safe shelter at least 30 minutes after the last sound of thunder.
--
Nigar Orujova is AzerNews's staff journalist, follow her on Twitter: @o_nigar
Follow us on Twitter @AzerNewsAz