18 April 2014 17:14 (UTC+04:00)
1 472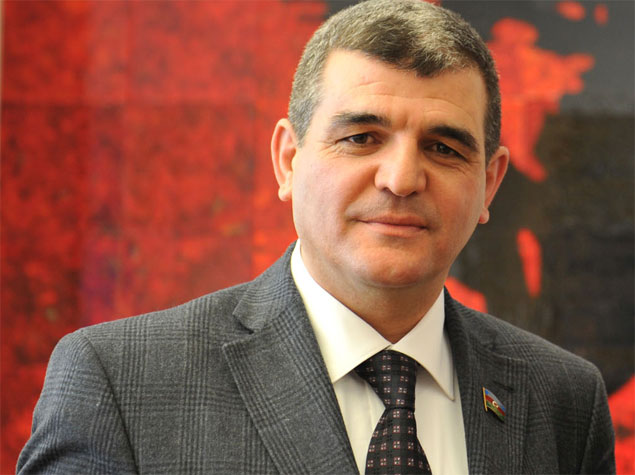 By Jamila Babayeva
Sarsang water reservoir in the occupied Azerbaijani territories threatens the region. The remark was made by MP Fazil Mustafa at the parliamentary meeting on April 18.
"Serious measures should be taken related to this problem, as flooding threatens 400,000 citizens," he said.
Sarsang, the highest water reservoir of Azerbaijan situated 726 meters above sea level, was built on the Tartar River during the Soviet times in 1976. Since 1992, the Sarsang reservoir has been under the control of the Armenian armed forces, and as a result, the frontline regions have been deprived of its water.
Mustafa went on to say that MPs from Yevlakh, Barda, Agdam and Terter regions must be very active in this issue, as the rapporteur on this problem will be appointed on July 12 in Nicosia.
"It is necessary to submit all necessary information to the rapporteur," he noted.
The PACE Bureau examined on April 10 the issue on the draft resolutions related to the situation of Sarsang reservoir and the danger posed by the reservoir for the population of surrounding areas.
It approved the decision of the Commission of Presidents of the Council of Europe and sent a decision to the social committee for the appointment of rapporteur on this issue.
The rapporteur will be appointed at the next meeting of social committee, on May 12 in Cyprus, the Association for Civil Society Development in Azerbaijan (ACSDA) told Trend Agency.
As a result of the Armenian occupation following a brutal war in the early 1990s, seven regions of Azerbaijan can no longer use water from the reservoir which is currently in an emergency situation, because it has not been maintained due to the occupation.
Engineers and hydrologists have predicted that if the dam breaks down, it will flood more than 30 villages. The risk of a disaster resulting from an accident is currently very high and the lives of 400,000 Azerbaijani citizens who live in the six regions downstream are in immediate danger.
Azerbaijan and Armenia have been locked in conflict for over two decades. Armenia occupied over 20 percent of Azerbaijan's internationally recognized territory, including Nagorno-Karabakh and seven adjacent regions, after laying territorial claims against its South Caucasus neighbor that sparked a lengthy war in the early 1990s. The UN Security Council has adopted four resolutions on Armenian withdrawal, but they have not been enforced to date.
Related News