Fight against racism vital for world security : Azerbaijani MP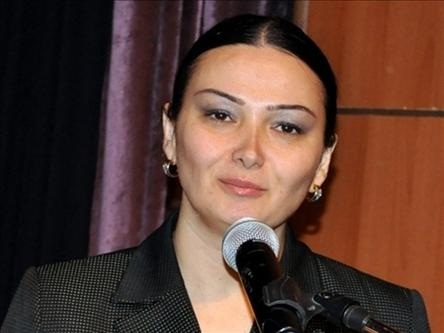 By Sara Rajabova
A member of Azerbaijan's National Assembly cites fighting against racism as a vital strategy to ensure world security.
Ganira Pashayeva referred to the Khojaly tragedy during her speech on the second day of the Winter Session of the Parliamentary Assembly of the Council of Europe (PACE) saying PACE needs to strengthen its efforts to prevent racism and hatred and religious intolerance.
She went on saying: "I am a citizen of a country which suffers from these cases. As a result of religious intolerance and hatred of Armenia, young generation, hundreds of thousands of Azerbaijanis have been forcibly expelled from their native lands in Armenia. Armenian armed forces have occupied territories of Azerbaijan, killed over 20,000 of Azerbaijanis and committed the Kohojaly genocide. For more than 20 years, over one million Azerbaijanis have lived as refugees and IDPs. Despite resolutions of international organizations, including the PACE, Armenia does not allow them to return to their homelands."
The parliamentarian also added: " Instead of implementing the resolution of the Council of Europe, the Armenian delegation spreads disinformation in the PACE. Armenian MP Naira Zohrabyan has lied and slandered Azerbaijan and its President. These are far from the truth. Despite the policy of aggression by Armenia against Azerbaijan, every European parliamentarian visiting Azerbaijan can see and talk to thousands of Armenians living in the country. They can tell you a real truth. But what is the situation in Armenia? Today you can not find even one Azerbaijani in Armenia because all Azerbaijanis have been expelled from there. Unfortunately, our colleagues from Armenia give incorrect information and therefore cause increasing tension. As a representative of the country suffering from those cases, I support all issues reflected in the report by a UK member of parliament and call everybody to be more sensible in this regard."
Pashayeva said: "I want to note that Azerbaijan, where people of different religions, nationalities, and ethnic origins live in peace, carries out serious work by means of media and education to strengthen tolerance. Because we realize that societies suffering from hatred and religious intolerance will undoubtedly face serious problems and tragedies. COE member countries must deal with this issue. We must strengthen our efforts to prevent negative tendencies wherever they occur."
Late into the night of February 25, 1992, the town of Khojaly, situated within the administrative borders of the Nagorno-Karabakh region of Azerbaijan, came under intensive fire from the towns of Khankendi and Askeran already occupied by Armenian armed forces. The Armenian forces, supported by the ex-Soviet 366th regiment, completed the surrounding of the town already isolated due to ethnic cleansing of the Azerbaijani population of the neighboring regions. The joint forces occupied the town, which was ruined by heavy artillery shelling.
Thousands of fleeing civilians were ambushed by the Armenian forces. Punitive teams of the so-called Nagorno-Karabakh defense army reached the unprotected civilians to slaughter them, mutilating some of the bodies. 613 civilians, including 106 women, 70 elderly and 83 children, were killed in the massacre. A total of 1,000 civilians were disabled. Eight families were exterminated, and 25 children lost both parents, while 130 children lost one parent. Moreover, 1,275 innocent people were taken hostage, while the fate of 150 remains unknown.
The legislative bodies of many countries have adopted resolutions recognizing the crime committed by Armenians against the peaceful people in Khojali as a genocide.