Azerbaijan-Malta ties steadily develop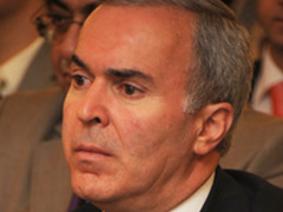 Azerbaijani Ambassador to Italy Vagif Sadigov, who has got concurrent accreditation to Malta and San-Marino, has paid a working visit to Valetta, the capital of Malta,AzerTag state news agency reported.
During the visit, the ambassador met Malta's President George Abela to discuss relations between the two countries on all fronts.
They noted that the Azerbaijan-Malta ties were steadily developing. The Maltese leader conveyed his best wishes to Azerbaijani President Ilham Aliyev.
Vagif Sadigov also met Prime Minister Joseph Muscat. They discussed rapidly developing economic ties between the two countries, and projects to be implemented in Malta by Azerbaijan.
The envoy then met Foreign Minister George Vella to discuss the current state of and prospects for the cooperation between the two countries.
They noted that reciprocal visits of the two countries' officials, as well as signing mutual documents in a variety of fields would contribute to enhancing relations between Azerbaijan and Malta.

During the visit, Sadigov also met Minister for the Economy, Investment and Small Business Christian Cardona.
They exchanged views on how to develop bilateral relations between the two countries in economic, social and trade fields.
They agreed to take measures aimed at expanding ties in relevant sectors, and establishing relations between the two countries' official circles.
Sadigov also met members of the Malta-Azerbaijan interparliamentary friendship group. The ambassador highlighted Azerbaijan's recent achievements, economic development indicators, as well as different areas of relations with Malta. Hel also met representatives of the Azerbaijani Diaspora operating in Malta.