Elections met international standards: Eduard Lintner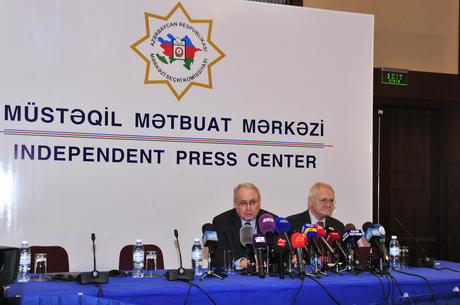 The elections were held in line with international standards, the representative of the German observation group, former secretary of state of the Federal Parliament of Germany, Eduard Lintner, said at a press conference on results of monitoring of presidential elections in Azerbaijan at Independent Press Center.
The German observation group is consisted of 36 members including representatives of the organizations, government and media and the delegation was free to choose the polling stations for observation, he said.
The campaigning of the candidates, according to him, was organized well and all candidates were provided with equal conditions.
" No serious irregularities, acts of violence and human rights violations were recorded by the German mission," he noted.