Gov't amends vehicle inspection rules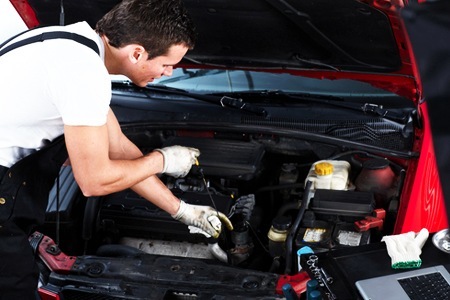 By Nigar Orujova
The Cabinet of Ministers has changed the rules for the technical inspection of vehicles in Azerbaijan.
According to the changes, four-year-old cars will be inspected once in two years, while cars that are ten years old will be checked up once a year. The measure is taken to ensure compliance with the relevant orders of Azerbaijan's President on amendments to the road traffic law.
According to Kamran Aliyev, an official at the Main State Traffic Police Department, check-up of the motor vehicles and trailers permanently or temporary registered in Azerbaijan will be carried out from January 1 to October 31, regardless of the form of ownership.
Buses, cargo vehicles with a maximum authorized mass exceeding 3.5 tons, vehicles with a special certificate of compliance with the safety in transportation of dangerous cargoes will be inspected annually, he said.
The vehicles owned by individuals and legal entities except Azerbaijan's Armed Forces of all types, models with an engine capacity of 50 cm3 and more, with maximum constructive speed of more than 50 km per hour, their trailers and semi-trailers will be inspected every two years by the end of the four-year period from the date of manufacture and after ten years will be inspected annually.
Upon the expiry of the time limits, vehicles must be checked the next year.
Old cars and those that have not undergone an inspection are more dangerous for both drivers and pedestrians. A ban on using obsolete cars would help to prevent an increase of fatal traffic accidents.
According to the Baku State Traffic Police department head Vagif Asadov, in the first eight months of the year, 657 car accidents were recorded in Baku, causing 224 deaths and injuring 697 people.
The number of accidents decreased by 17 or 2.5 percent, in comparison with the same period of last year, while the number of victims decreased by 63 (8.8 percent), but the number of deaths increased by 22 (10.9 percent).