We consider Zangilan to be important transportation destination - President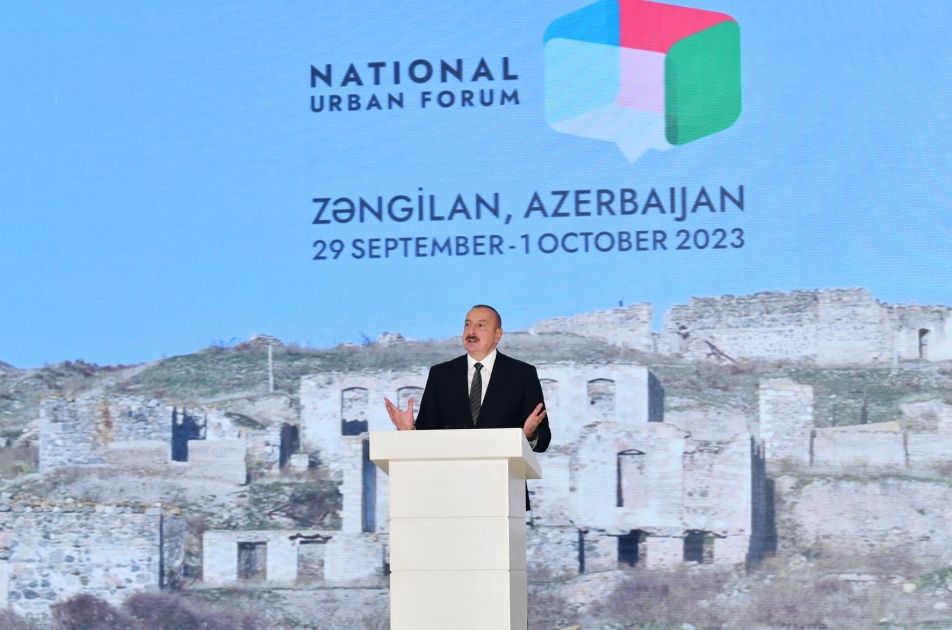 "We consider Zangilan to be an important transportation destination because of its geographical location, and because it is situated on the transportation corridors," said President of Azerbaijan Ilham Aliyev as he addressed the opening ceremony of the 2nd Azerbaijan National Urban Forum themed "Resilient cities as a driving force of economic development and fighting inequalities" in Zangilan, Azernews reports.
"Therefore, Zangilan International Airport construction was one of the important factors for the development of the region and also for easy access of the people. And also in the future, I'm sure there'll be a lot of foreign tourists here, because Zangilan is one of the most beautiful parts of Azerbaijan. It is all green – hills and mountains, rivers and lakes, and a unique ecosystem of Zangilan. Really, it's a big treasure for us," the head of state underlined.
---
Follow us on Twitter @AzerNewsAz