US Secretary of State makes phone call to Azerbaijani President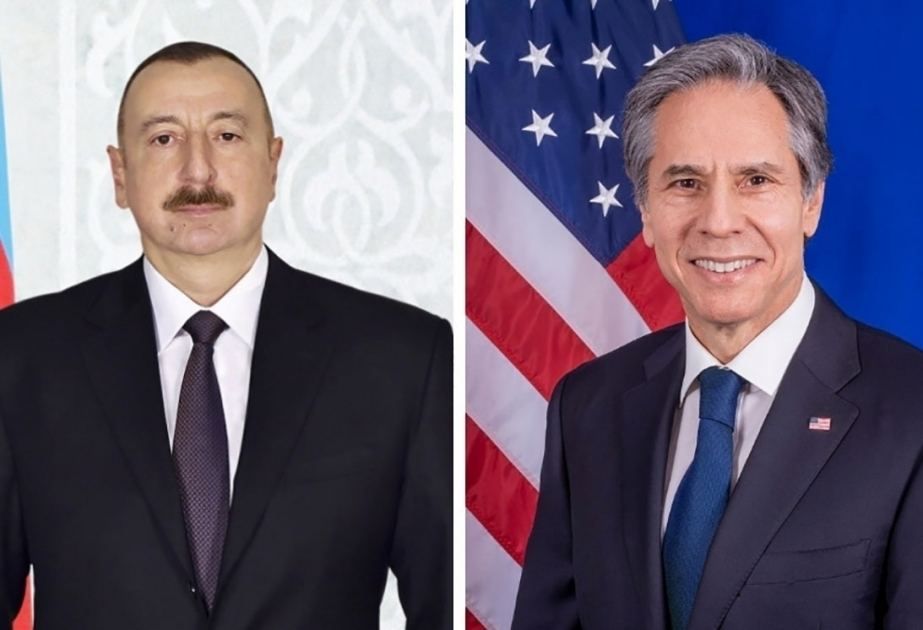 On July 29, U.S. Secretary of State Antony Blinken made a phone call to President of the Republic of Azerbaijan Ilham Aliyev, Azernews reports.
During the telephone conversation, negotiations on the peace process between Azerbaijan and Armenia, as well as the latest situation in the region were discussed.
Stating that the provocative steps taken by the Armenian side are hindering the peace process, the head of state emphasized that the continued illegal presence of the Armenian armed forces in the sovereign territory of Azerbaijan is a source of military tension in the region.
The head of state mentioned the Armenian side's military provocation at the border checkpoint of Lachin, shooting at our border guards, attempted smuggling, and unauthorized sending of trucks to Azerbaijan.
President Ilham Aliyev said that although the Azerbaijani side put forward a proposal to use the "Aghdam-Khankendi" road in order to meet the needs of the Armenian residents, that was supported by the European Union and the International Committee of the Red Cross, Armenia opposed all proposals. Armenian side's claim about the "humanitarian situation" and "blockade" is a political manipulation.
President Ilham Aliyev said that it is unacceptable for Armenia to continuously engage in disruptive activities and try to hinder peace negotiations, as well as the development of contacts and dialogue between Azerbaijani and local Armenian residents. Our head of the state reiterated that the Azerbaijani side is determined to reintegrate the Armenian residents, reminding that the first meeting was held in Khojaly for this purpose, and Azerbaijan's proposal for the second meeting was presented.
Antony Blinken expressed the continued support of the United States for the negotiations on the peace treaty between Azerbaijan and Armenia, touched upon the importance of passage through the Lachin state border checkpoint and other alternative routes, and the significance of maintaining positive dynamics in the negotiations.
During the telephone conversation, views on other issues of mutual interest were also exchanged.
---
Follow us on Twitter @AzerNewsAz