CEO: Multifaceted activities carried out to ensure growth in tourism [EXCLUSIVE]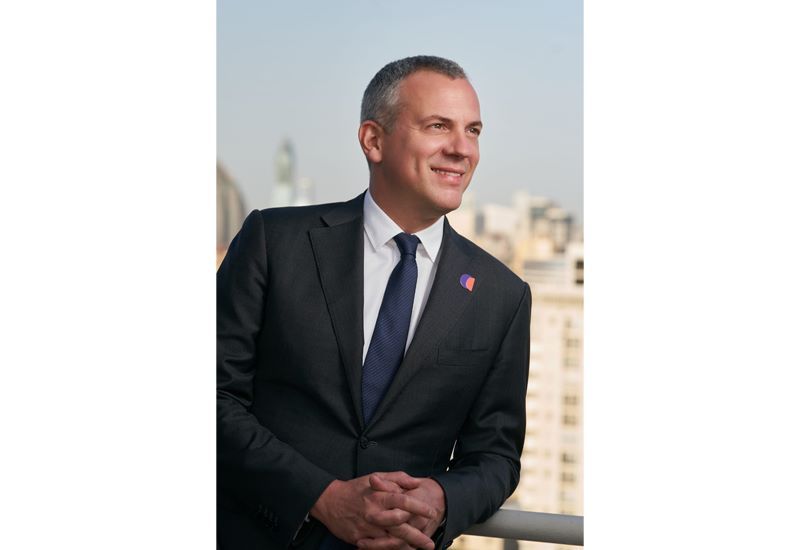 The Land of Fire is home to many breathtaking sights that are worth seeing. Every year, thousands of people come here for a unique experience.
The country's large abundance of natural and cultural attractions make it an excellent tourism destination.
After the liberation of the Karabakh region, Azerbaijan's tourism industry faces broad prospects for development.
In his interview with AZERNEWS, Chief Executive Officer of Azerbaijan Tourism Board (ATB) Florian Sengstschmid, provides insight into the country's tourism development.
Q: What makes Azerbaijan an attractive destination for tourists?
A: It is not a secret that Azerbaijan is an exceptional combination of an Eastern country with a Western outlook. Whether one seeks a hiking adventure through lush nature, rejuvenating wellness experiences at top resorts, or indulging in award-winning wine experiences and delicious traditional cuisine, Azerbaijan has something to offer everyone. Azerbaijan prides itself on a trove of rich cultural heritage that includes as UNESCO-listed sites of Walled City of Baku with Shirvanshah's Palace and Maiden Tower, Gobustan State Reserve, Shaki Historic Centre with the Khan's Palace. Beyond these tangible treasures lie intangible gems such as the traditional crafts in Lahij, and kelaghayi in Basgal, along with the vibrant cultural customs like Tea Tradition. The array of these attractions makes Azerbaijan a compelling destination for tourists seeking a deep cultural experience.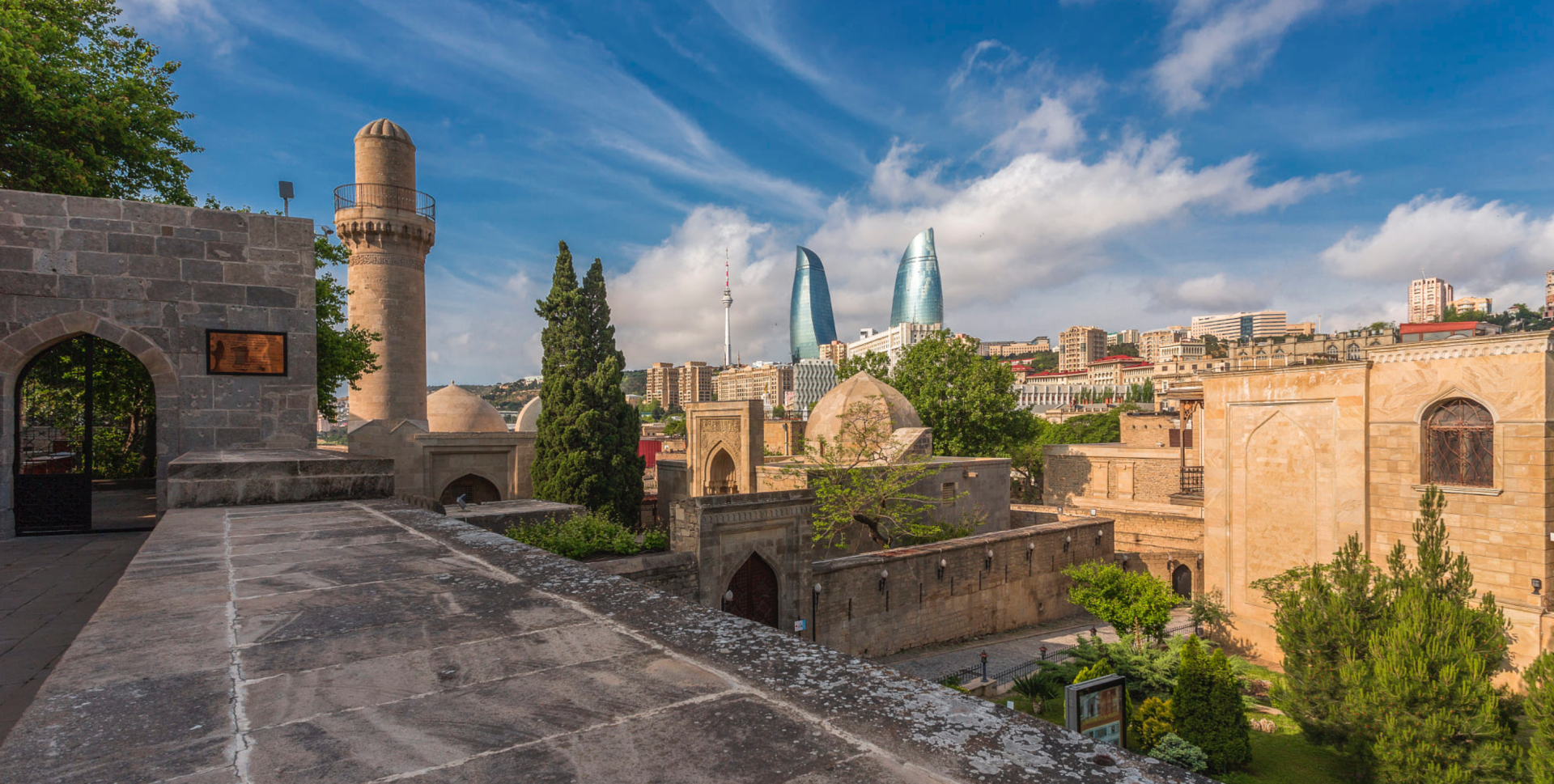 With all the modern amenities and touristic offerings, Azerbaijan can cater to diverse market segments, offering something special for everyone. For instance, as we speak about European tourists, the focus may be on cultural heritage, including tangible and intangible aspects, along with exploring the cosmopolitan city of Baku. For tourists from the Middle East, India and Pakistan, Azerbaijan positions itself as a family holiday destination boasting rich culinary traditions. For CIS tourists Azerbaijan promises a variety of attractions – a family-friendly atmosphere, sun-drenched beaches, tantalizing cuisine, fascinating natural landscapes, and unique wellness experiences. Meanwhile, for some markets, Azerbaijan's stunning ski resorts provide an enticing option for those seeking winter sports and mountain adventures.
We should also mention human resources and hospitality traditions as a focal part of the tourism value chain. As a people-centric industry, Azerbaijan takes pride in its skilled workforce, which plays a crucial role in curating unique propositions for tourists. From cultural experiences and gastronomy to nature-based activities, health, and wellness offerings, everything is tailored by locals to meet the needs of tourists from all across the globe.
Q: Can you describe any recent developments or changes in the tourism industry in Azerbaijan?
A: The Government of Azerbaijan pays great attention to the development of tourism. Multifaceted activities have been carried out to ensure growth in tourism, and substantial steps have been taken to increase the share of tourism-generated revenues in the country's economy and GDP. As we mentioned above, there are broad opportunities to turn Azerbaijan into a tourism destination. The combination of history and modernity, rich culture, developed tourism infrastructure, traditions, delicious cuisine, beautiful nature, and other relevant factors make Azerbaijan an attractive destination for tourists.
In line with the strategic vision to enhance tourism in the regions, the State Tourism Agency has recently undertaken infrastructure updates at heritage sites. Restoration and conservation works have been conducted at national attractions in Shaki, Basgal, Khinalig reserves and Diribaba complex. It is worth noting that the nomination of Khinalig village has already been submitted to the UNESCO World Heritage Committee for inscription on the prestigious UNESCO World Heritage List, potentially granting it official UNESCO status.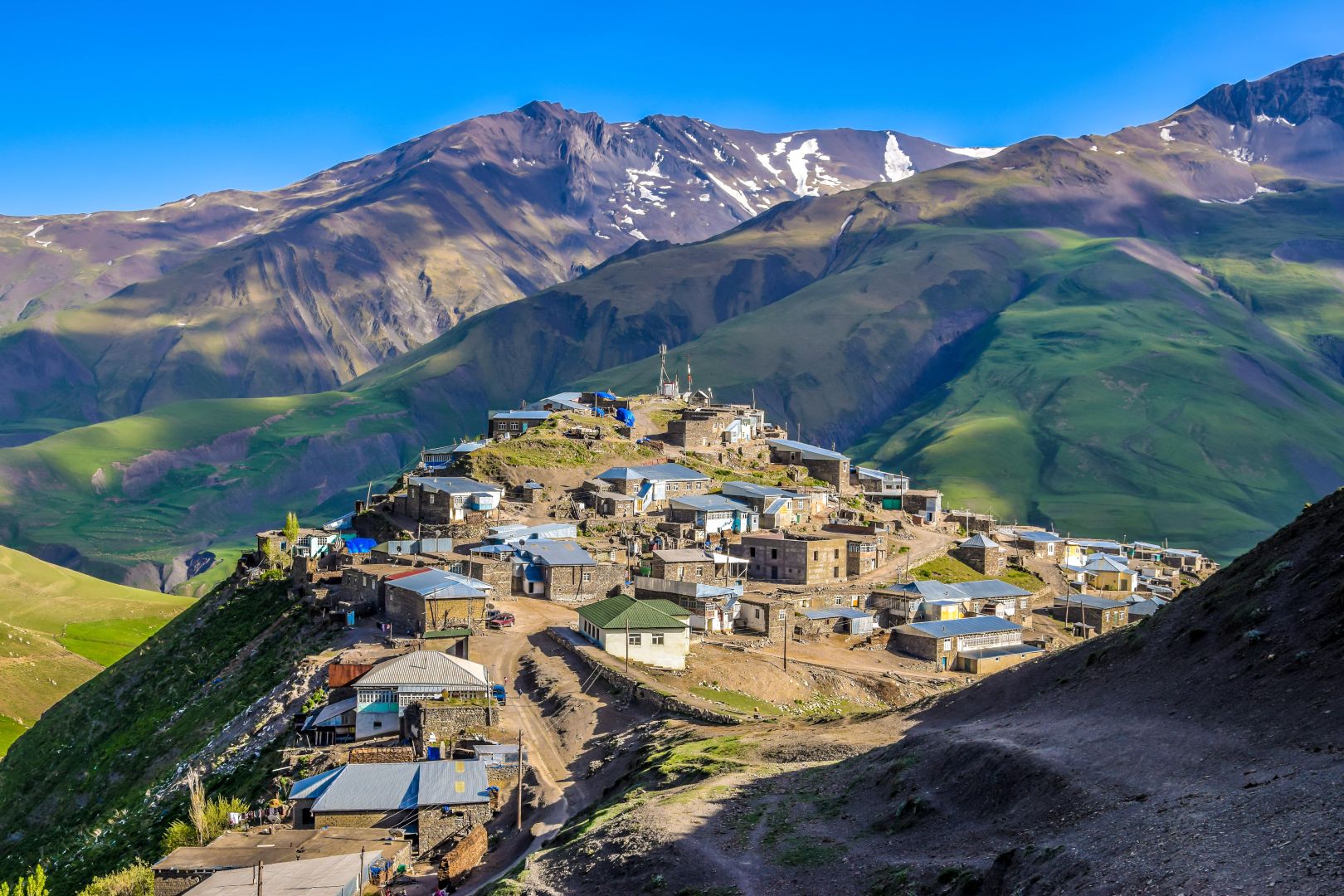 More work has been undertaken in terms of the development of regional tourism. For instance, Shamakhi, declared the touristic capital of the Turkic States of 2023, offers a family-friendly destination with outdoor experiences like Shamakhi Safari Park, Shamakhi Alpaca Farm, and the largest astrophysical observatory in the Caucasus. Recently, the first ever Air Balloon Festival took place in Shamakhi and will be open to the public in the near future. Furthermore, the development of hiking routes continues in 2023, with additions in Ismayilli, Tovuz, Guba-Gusar-Gabala, Goygol, Shusha, and Kalbajar-Lachin, which will allow visitors to explore the marvellous nature of Azerbaijan. Another new addition has been a paragliding spot at Beshbarmag which has been actively utilized by travelers since its launch in 2022.
The corporations with international hotel chains have been reactivated, and we are excited to see more globally recognized hotels opening in Azerbaijan. In December 2022, the Ritz-Carlton hotel, known for its high-end amenities, was opened in Baku. Located in the heart of the vibrant capital city, The Ritz-Carlton, features 190 spacious rooms and suites, luxury apartments, and the largest presidential suite in the city. Bespoke Club Lounge, Spa with two indoor swimming pools, a fitness centre, and Ritz Kids program catering to young travelers are among many highlights of this Hotel. In 2023, we expect the opening of other internationally recognized hotels: Mövenpick Winter Park Baku and Mercure Baku, which will add to the city's charm and offer travelers more comfortable accommodation options.
At the same time, significant progress has been made in evaluating and developing the tourism potential of the liberated territories in Karabakh and Eastern Zangazur, with plans to open new hotels in regions like Shusha and Aghdam in 2023.
Q: What are some of the challenges facing the tourism industry in Azerbaijan?
A: Resetting after the COVID-19 pandemic poses a significant challenge for the tourism industry. As we navigate the impact of the pandemic and adapt to the evolving geopolitical situation, we also recognize the opportunities it brings, including the emergence of new markets and a surge in tourists from various countries. For instance, a big number of tourists from Russia and many other countries are rediscovering Azerbaijan, showcasing the potential for renewed growth in the tourism sector.
Building a stronger reputation for tourism requires collaboration efforts with industry representatives such as associations, airlines, hotels and other partners. Azerbaijan Tourism Board holds a number of presentations and B2B meetings for foreign and local partners annually to foster and build partnerships.
To tap into new markets and attract diverse international visitors, enhancing connectivity through new flight routes is vital. By establishing more air connections, Azerbaijan can tap into new markets and attract a more diverse range of international visitors.
With the growing number of hotels and other tourism establishments, there is a need for a larger pool of qualified workers to meet the industry's demands. As it is known, the success of tourism largely depends on the dedicated and talented workforce. Simultaneously, COVID-19 exposed the vulnerability of the industry, prompting many professionals to explore opportunities in other sectors. Globally, the tourism sector faces a significant challenge: a shortage of frontline staff and middle managers. One of the directions of our strategy is to cultivate a new generation of tourism professionals and eliminate this constraint. It goes without saying that educational institutions play a crucial role in this sense. The development of tourism is of particular importance. It directly impacts development of tourism workforce in the country, preparation of staff for the hotel business, as well as enhancement of service quality.
Q: What new initiatives or projects are being undertaken to enhance Karabakh's tourism potential?
A: Since the liberation of occupied lands, significant efforts have been undertaken to explore the rich tourism potential of Karabakh and Eastern Zangazur. Extensive studies, conceptual documents, and projects have been prepared to pave the way for tourism development. Notably, the Sugovushan Tourism Complex, with its foundation laid by President Ilham Aliyev in March 2022, is set to be the first tourism infrastructure to the region, and we anticipate its presentation to the public later this year. Furthermore, our inspections have identified 14 tourist and recreation zones, which have been proposed to the relevant governmental authorities for further consideration.
On June 16, President Ilham Aliyev signed an order for the establishment of the "Tug" State Historical, Architectural, and Natural Reserve, signifying the government's dedication to preserving and promoting the region's cultural and natural heritage. In addition, we are diligently executing infrastructure projects and repair works for cultural heritage sites in Hadrut.
Notably, organized tourist visits to Shusha have been successfully carried out via tourism agencies since March, bolstering tourism prospects in the region.
As the State Tourism Agency continues to assess and conceptualize the tourism potential of the Karabakh region, Azerbaijan Tourism Board takes pride in promoting and boosting our destination on the global stage through various international events, including exhibitions, workshops, road shows, and more. Together, we are working relentlessly to unlock the vast tourism opportunities that await in Karabakh and Eastern Zangazur.
Q: What steps are being taken to ensure sustainable tourism practices in Azerbaijan?
A: The Government of Azerbaijan is taking definitive and successful steps toward transitioning our economy to a more diversified model, and tourism is playing an important role in this transformation. We need to understand that without strong commitment towards effective measures, we won't be able to make positive changes.
Already today, more than 20 percent of travelers take sustainable practices into consideration when choosing a destination and services within. Sustainability is not an afterthought but a fundamental part of our tourism growth and development strategy. It's a commitment to the future. Such commitment is an integral part of our strategy - transforming Azerbaijan's image from an oil and gas-centric nation to a responsible, sustainable destination that values its rich tangible and intangible resources.
Embodying this dedication, our destination brand "Take Another Look" challenges exactly this conventional perception of Azerbaijan, inviting the world to see us as a country committed to sustainable and responsible development. Immersive experiences like hiking, bird watching, Slow Food Travel, tours to the reconstructed heritage sites, and many others support this concept, focusing on cultivating alternatives and a more diverse image of our destination. Apart from all these experiences, Azerbaijan is a destination launch partner of World Travel & Tourism Council (WTTC) "Hotel Sustainability Basics" project. The project aims to address hotels and help them reduce their environmental impact, serving as a coordinated set of basic actions which aim to assist hotels in stepping on their sustainable journey. We aim to involve as many hotels in Azerbaijan as possible to this project, in order to make sustainable tourism the new normal.
Moreover, I want to mention that regional tourism development is the top priority for the State Tourism Agency, and an array of projects are in progress. For instance, with the Rural Guesthouse Program we aim to establish a rural accommodations network, updating national standards and baseline for implementation of guesthouse upgrades grant.
We are also excited to be working on the first domestic tourism platform "Mehman.az" for the domestic market. We hope it would operate successfully and would be beneficial both for the local tourism industry and domestic tourists.
Q: How does Azerbaijan plan to attract more international tourists in the future?
A: Azerbaijan's strategic approach to attract more international tourists implies a tailored strategy, strengthened collaborations with core markets and stakeholders, and increased awareness of the country as a travel destination.
Our ultimate aim is to increase awareness and publicity about Azerbaijan. For instance, in 2022 we participated in 18 international trade shows, organized up to 200 media and trade familiarization trips, and our total global media reach was 5.6 billion. Apart from this, the team is participating at roadshows, networking dinners, and conducting various presentations about Azerbaijan as a travel destination. These events are usually targeted towards specific segments of the industry, such as travel agents and tour operators. Collaborating with industry associations provides opportunities for co-hosting events and participating in joint marketing initiatives, further enhancing the promotion of Azerbaijan as a desirable destination.
Moreover, we focus on developing new tourism products and experiences while fostering partnerships with international hotel chains and airlines. For instance, recent developments include the launch of the new direct flights to Vienna by AZAL Airlines and the upcoming direct flight to Delhi by Indigo, among many other initiatives, reflecting our commitment to expanding accessibility for travelers from various markets
--
Laman Ismayilova is AzerNews' staff journalist, follow her on Twitter: @lmntypewriterrr
Follow us on Twitter @AzerNewsAz