US makes proposals to Azerbaijan and Armenia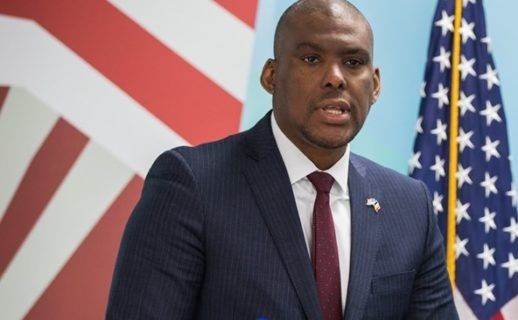 The US administration presented its proposals to the leadership of Armenia and Azerbaijan on resolving some of the issues as part of the work on a peace agreement. Derek Hogan, First Deputy Assistant Secretary of State for European and Eurasian Affairs, announced this, Azernews reports, citing foreign media outlets.
According to him, "there is progress" in the negotiation process between the two countries. The US official has touched on some issues the Armenian minorities living in Karabakh while speaking at a hearing in the Foreign Affairs Committee of the House of Representatives of the US Congress.
To recap, Foreign Ministers of Azerbaijan and Armenia Jeyhun Bayramov and Ararat Mirzoyan held talks in Washington on May 1 through the mediation of US Secretary of State Anthony Blinken. According to Hogan, there was "intense diplomatic interaction between the two parties" at this meeting.
"We are now looking into what can be done on the most contentious issues," he added. "We put forward a number of proposals, which may have provided both sides with some language to overcome differences. They took them into consideration," - said the State Department official.
He noted that last week he spoke with the foreign ministers of Azerbaijan and Armenia in order to understand "in what areas we can move forward."
Speaking about the meeting between Armenian Prime Minister Nikol Pashinyan and Azerbaijani leader Ilham Aliyev, which is expected to take place on June 1 in Chisinau with the participation of the head of the European Council Charles Michel, French President Emmanuel Macron and German Chancellor Olaf Scholz, Hogan noted that there will be attention "focused on what needs to be done to get things done."
Note that last week, Armenian Prime Minister Nikol Pashinyan announced that on May 25 he would hold talks in Moscow with Azerbaijani President Ilham Aliyev through the mediation of the President of the Russian Federation. On May 22, Pashinyan stated that Armenia would recognize the territorial integrity of Azerbaijan, including Karabakh where Armenian minorities live.
---
Follow us on Twitter @AzerNewsAz