Azerbaijani top prosecutor attends 55th IAP Executive Committee meeting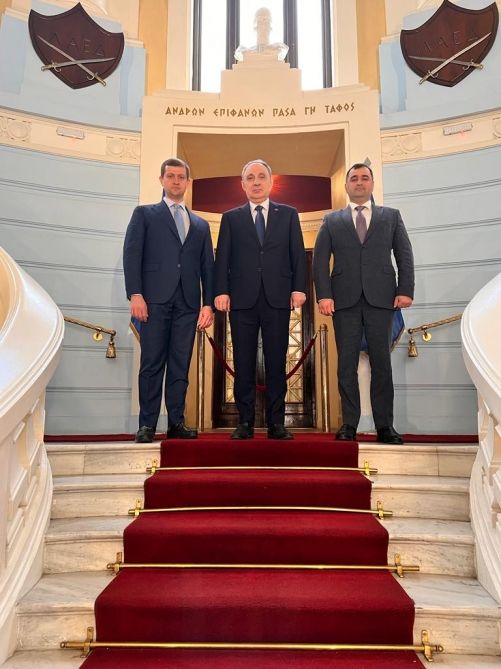 A delegation led by Azerbaijani Prosecutor-General, Vice-President of the International Association of Prosecutors (IAP) Kamran Aliyev paid a working visit to Athens to attend the 55th IAP Executive Committee meeting, Azernews reports.
Addressing the meeting Kamran Aliyev told of the reforms implemented in the prosecution bodies in line with recommendations and instructions of Azerbaijani President Ilham Aliyev and touched upon the contribution of the Azerbaijani Prosecutor's Office to the IAP's activities.
As part of the visit, Prosecutor-General Kamran Aliyev had a meeting with IAP President, Prosecutor General of the Autonomous City of Buenos Aires Juan Bautista Mahiques and signed a Memorandum of Understanding on the development of cooperation between the two prosecution bodies.
The delegation also met with counterparts from the USA, China, the UK, Greece, Hungary, Georgia, South Korea, UAE, and others.
---
Follow us on Twitter @AzerNewsAz