17 December 2020 18:08 (UTC+04:00)
1 591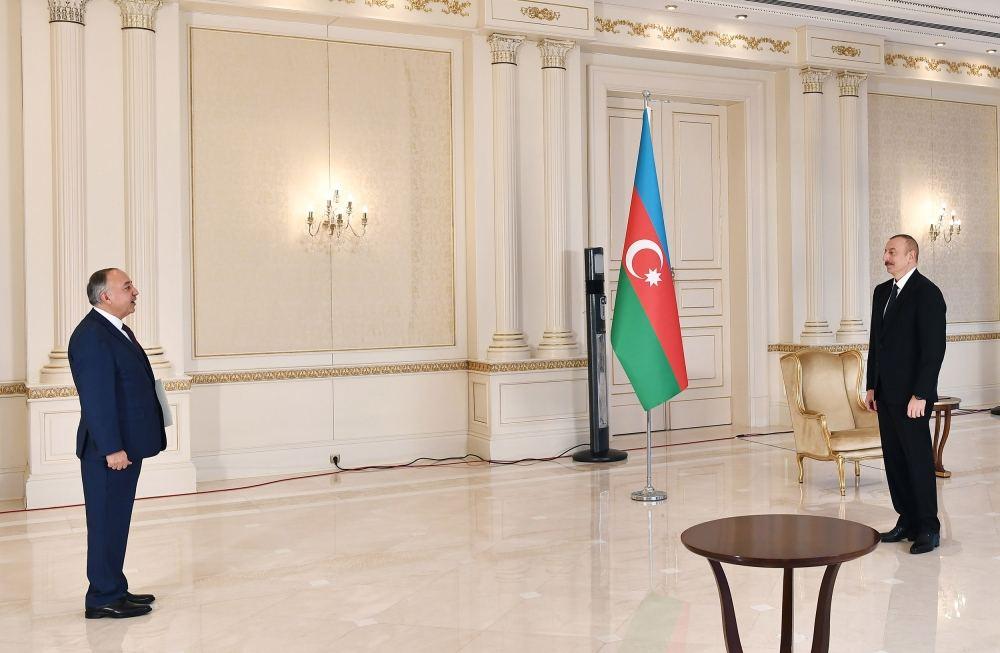 President Ilham Aliyev has said that Azerbaijan is facing a new stage of development following the liberation of its Armenian-occupied territories.
Aliyev made the remarks while receiving credentials of the newly appointed Afghan Ambassador Amanullah Jayhoon on December 17.
"Now we are facing the new stage of development of Azerbaijan, stage of reconstruction, and rehabilitation of the territories. Video information were delivered about the devastation on the occupied territories. All our cities and villages are ruined, all our historical monuments destroyed, our cultural monuments have been completely demolished, our mosques have been ruined or they used it as a place to keep animals, thus, insulting the feelings of not only Azerbaijanis but all the Muslims of the world. I think that all the Muslims of the world seeing those pictures, seeing those videos, would once again understand what an evil we were facing for so many years, and what achievement we made liberating our territories, freeing our lands, and going back to our roots," Aliyev said.
The president further said that Azerbaijan's victory in the 44-day-war, known as the Patriotic War in which Azerbaijan restored its territorial integrity, demonstrates Azerbaijan's power and the will of the Azerbaijani people.
"All the promises given to Azerbaijani people and commitment to put an end to war, to liberate the occupied territories have been fulfilled."
Aliyev thanked Afghanistan for its support for Azerbaijan's just cause with respect to the settlement of conflict between Armenia and Azerbaijan.
"Afghanistan was always very straightforward in the issues related to territorial integrity of Azerbaijan, always supported us, articulated on the level of high-ranking officials, president, foreign minister, other high-ranking officials that territorial integrity of Azerbaijan must be restored, and truth is on our side. And also, we felt that the support during the time of the war, Afghanistan was among the first countries to publicly express support to Azerbaijan. We are very grateful for that and the people of Azerbaijan know it, they appreciate it and we consider it as a sign of brotherhood. At the same time we consider it as a sign of respect to international law," Aliyev said.
--
Follow us on Twitter @AzerNewsAz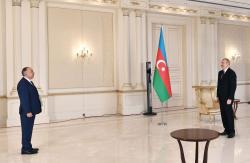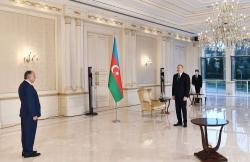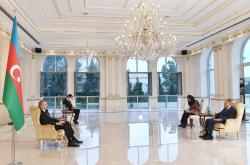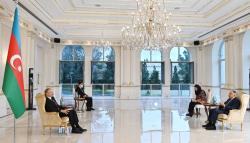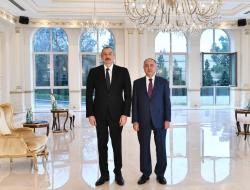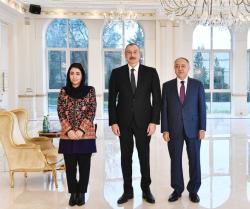 Related News