30 July 2020 12:40 (UTC+04:00)
1 936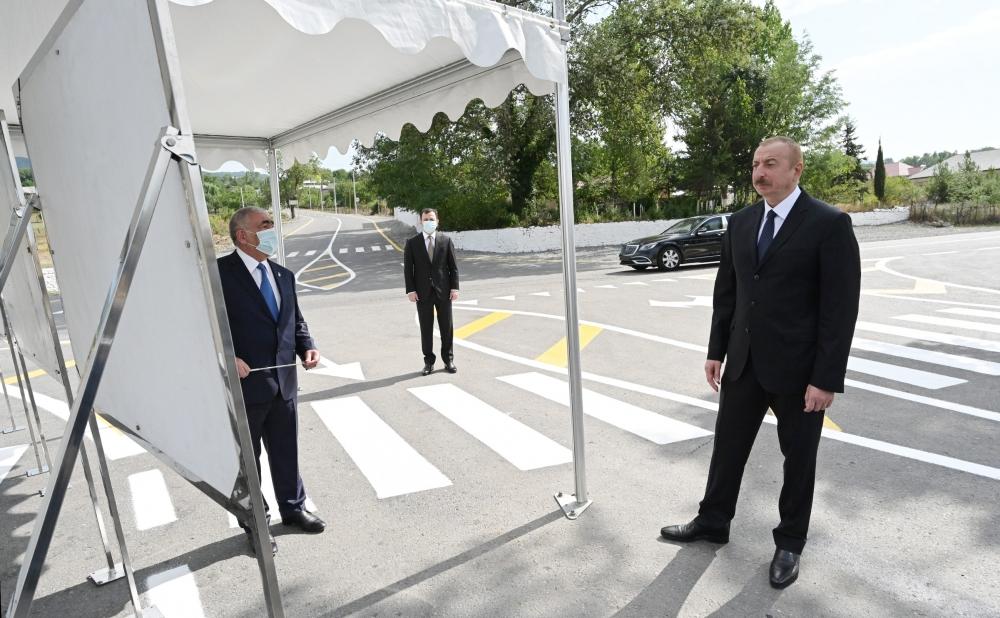 By Akbar Mammadov
President Aliyev arrived visited Ismayilli region on July 29 where he inaugurated a number of projects.
First, the president familiarized himself with the project of reconstruction of part of the Baku-Shamakhi-Muganli-Ismayilli-Gabala highway.
Later, he attended the groundbreaking ceremony for the "DOST Evi" Creative, Exhibition and Sales Center under the Ministry of Labor and Social Protection of Population in Ismayilli.
Sahil Babayev, the Minister of Social Protection of Population and Labour, informed the president about the centre.
It was noted that the vast majority of the region's population works in agriculture, which is traditional for the region, as well as in carpet making, weaving, coppersmithing, kalagai manufacture and manufacturing fields of other ancient crafts.
At the same time, the unemployed and job seekers in the region are involved in active employment programs.
Furthermore, it was also pointed out that over the past three years, 260 people in Ismayilli were involved in the self-employment program and created small family businesses at the expense of goods and materials provided under the program. This year, another 126 families in the region are working to establish small farms under this program.
The "DOST Evi" will play an important role in providing employment.
The president also inaugurated the Mughanli-Ismayilli (30 km) -Tazakand-Aghbulag-Goshakand highway (8 km) that was put into operation after reconstruction.
During the inauguration of the Tazakand-Aghbulag-Goshakand highway, Aliyev was informed that the 8-kilometre road, built at an investment cost of 3.8 million manats, connects three settlements with a population of 2,800 people. All the necessary infrastructure has been built along the road.
Thus, the construction of this road will create favourable conditions for the population living in these villages to facilitate their commute home, as well as the timely delivery of agricultural products to markets and other outlets.
The construction project of the Gushenja-Zogallig highway was also presented to the president.
It was noted that 2.9 million manats had been allocated for the construction of this road connecting two settlements with a population of 3,000 people, according to the Presidential Order dated June 25, 2019, and the construction work has been completed. Thus, the seven-kilometer road has greatly facilitated access between settlements and the district centre.
Aliyev was also informed about the state of construction of rural roads in the country.
During the same visit, President Aliyev inaugurated a modular hospital in Ismayilli for patients with COVID-19.
It was noted that, as in other modular hospitals, this facility has all the conditions for the reception and treatment of infected patients infected with moderate symptoms of coronavirus.
Moreover, the president was informed that relevant improvements are being made here by providing additional equipment for the reception of patients with severe symptoms.
Consisting of three buildings, 100 wards and 200 beds, the hospital complex was equipped with a centralized Oxygen Generator System, as well as a ventilation system.
--
Follow us on Twitter @AzerNewsAz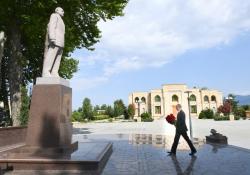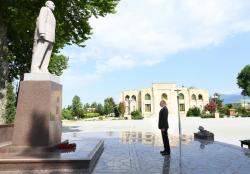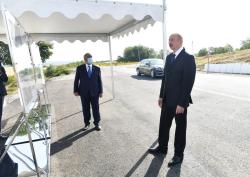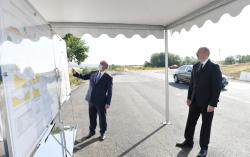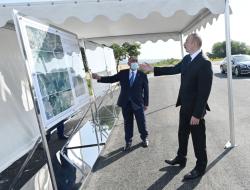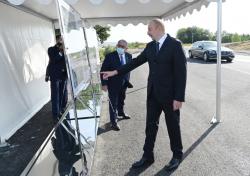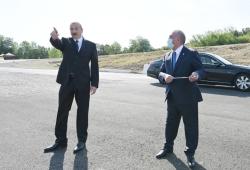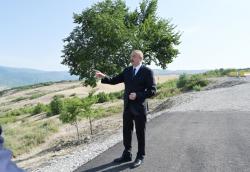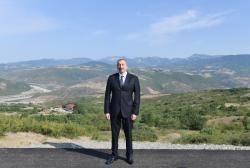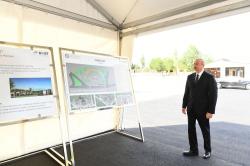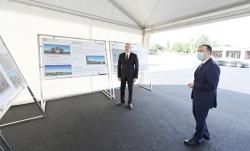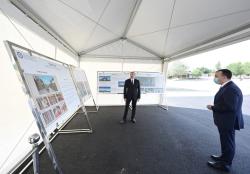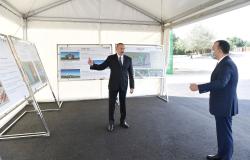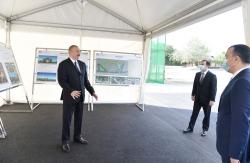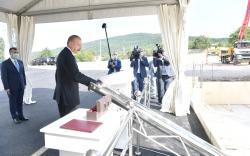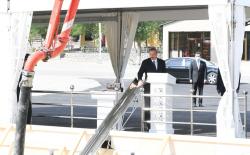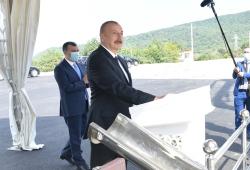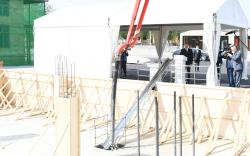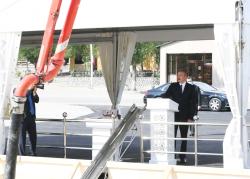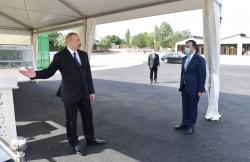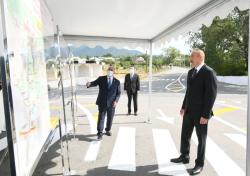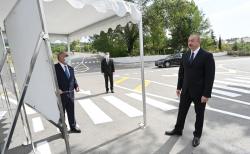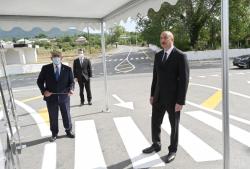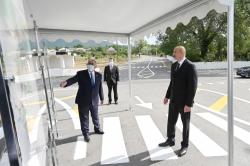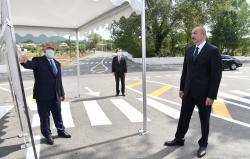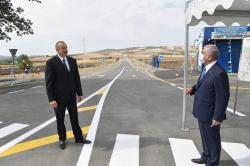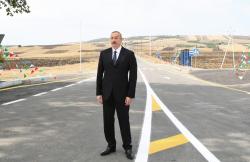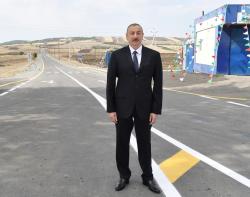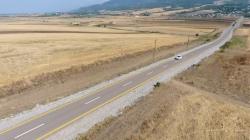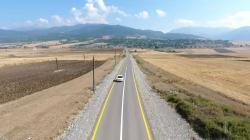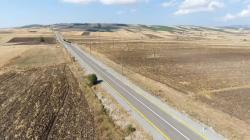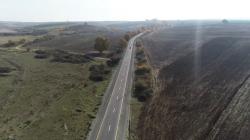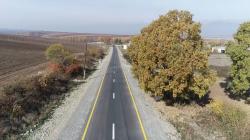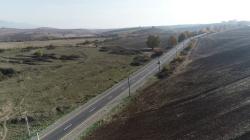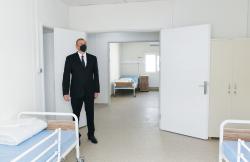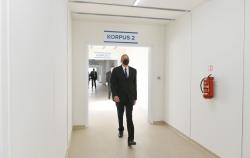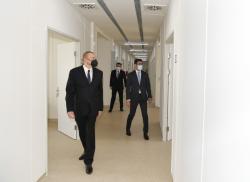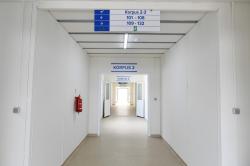 Related News