Gender-based sex selection in Azerbaijan may lead to adverse consequences - UNFPA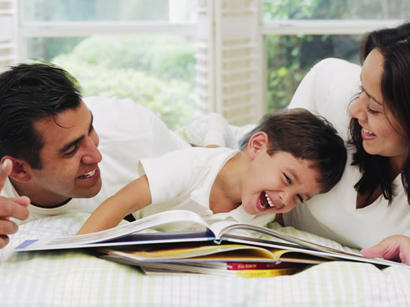 By Trend
Parents' desire in Azerbaijan to necessarily have a boy in the future may lead to adverse consequences in terms of the general structure and dynamics of the population, said Farid Babayev, assistant representative of the United Nations Population Fund (UNFPA) in Azerbaijan.
He was speaking Oct. 19 at the presentation of the draft "National Action Plan on curbing gender-based sex selection and taking appropriate response measures in Azerbaijan."
He said that the UNFPA is very concerned about the issue of gender-based sex selection.
Babayev added that this phenomenon, observed earlier in Southeast Asia, is now observed throughout the South Caucasus, including Azerbaijan, and in a number of countries in Eastern Europe.
"Studies show that regardless of socio-economic situation of a family, the existing system of patriarchal relations, modern technologies that allow determining the sex of the fetus, encourage parents to have a boy," said Babayev.
He added that the increase in the number of men is closely linked to a number of negative situations, such as the inability to find a partner for marriage, further deterioration in the overall crime situation as a result of widespread violence, human trafficking, etc.
"We hope that as a result of joint efforts, it will be possible to achieve the adoption of the National Action Plan and its successful implementation, and thus Azerbaijan will be excluded from the list of countries with shortage of girls," Babayev noted.
---
Follow us on Twitter @AzerNewsAz