British MP: Presidential election in Azerbaijan organized very well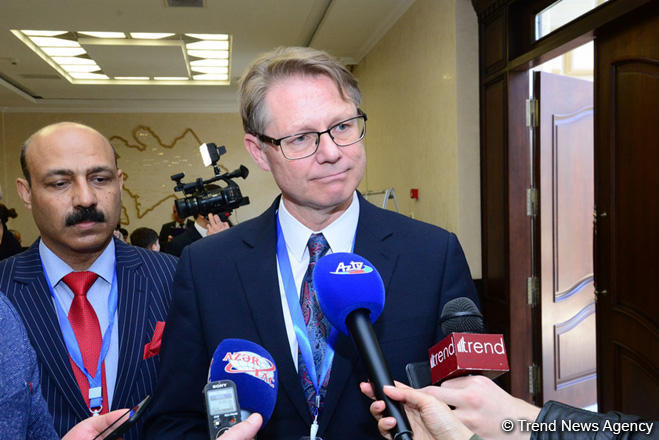 By Trend
The presidential election process is organized very well in Azerbaijan, British observer, MP from the British Conservative Party David Morris told reporters in Baku on April 11.
Morris noted that his delegation had visited two polling stations in Baku.
"What we have seen so far is a good organization of the electoral process. We do not yet know which polling stations we will visit next, and we will try to cover not only Baku. I have visited Azerbaijan, I watched the referendum in 2016. Then, we visited 8-10 polling stations, and today, I think, it will be the same," he said.
Member of the British delegation, Chief Editor of The London Post newspaper Shahid Qureshi also noted that the election process is going well.
"People are actively participating in the election, everything is organized at an excellent level. I hope everything will continue the same way until the end of the day," Qureshi said.
Azerbaijan is holding presidential election today, on April 11. Eight candidates are registered for participating in the elections.
On the voting day, 5,426 permanent polling stations and 215 temporary polling stations in 125 constituencies are operating in the country.
Web cameras have been installed in 1,000 polling stations in 119 electoral districts. During the day, the voting process can be observed online from the website of the Central Election Commission (CEC).
The election is observed by 894 international observers (61 organizations, 59 countries) and 58,175 local observers.
According to the latest information, there are 5,309,434 people in Azerbaijan who have the right to vote, 50.78 percent of them are women and 49.22 percent are men.
As of 10:00, 18.71 percent of voters, 994,196 persons cast their ballots in Azerbaijan's presidential election, the Election Information Center of Azerbaijan's CEC said in a message.
---
Follow us on Twitter @AzerNewsAz