President Aliyev once again proved that he is most real candidate for presidency - MP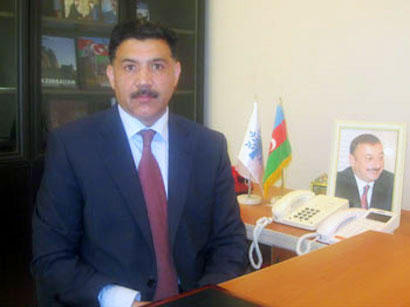 By Trend
President Ilham Aliyev's speech at the 6th congress of the New Azerbaijan Party once again proved that Ilham Aliyev is the most real candidate for the presidency of Azerbaijan, MP Aydin Huseynov told Trend on February 8.
He said that Ilham Aliyev's activity during his presidency was aimed exclusively at protecting the interests of the Azerbaijani people.
"The touched issues and the facts voiced by President Ilham Aliyev during the speech at the congress confirmed this once again. The head of state first spoke about the role of the New Azerbaijan Party in the formation of modern Azerbaijan. Later, President Ilham Aliyev spoke about the factors of the country's development and the successes of the implemented projects. The main issue touched upon by the President at the congress was the steps taken to resolve the Nagorno-Karabakh conflict. President Ilham Aliyev once again stressed the unequivocal position of the Azerbaijani state on this issue and said that the territorial integrity of Azerbaijan will not be the subject of negotiations on the settlement of this conflict," he said.
Huseynov noted that the victory of President Ilham Aliyev in the upcoming elections is unquestionable.
"The situation in Azerbaijan during the period of the leadership of President Ilham Aliyev is in front of our eyes. There is stability in the country, there is activity in social and political life and the social well-being of people is normal," he said.
The VI Congress of the New Azerbaijan Party (NAP) was held at the Heydar Aliyev Center in Baku on Feb.8. The VI has made a decision to nominate candidacy of the Chairman of the Party, President of Azerbaijan Ilham Aliyev in the extraordinary presidential election scheduled for April 11, 2018. The decision was adopted unanimously.
---
Follow us on Twitter @AzerNewsAz