In Combined-Arms Army Training sessions for snipers are conducted [PHOTO]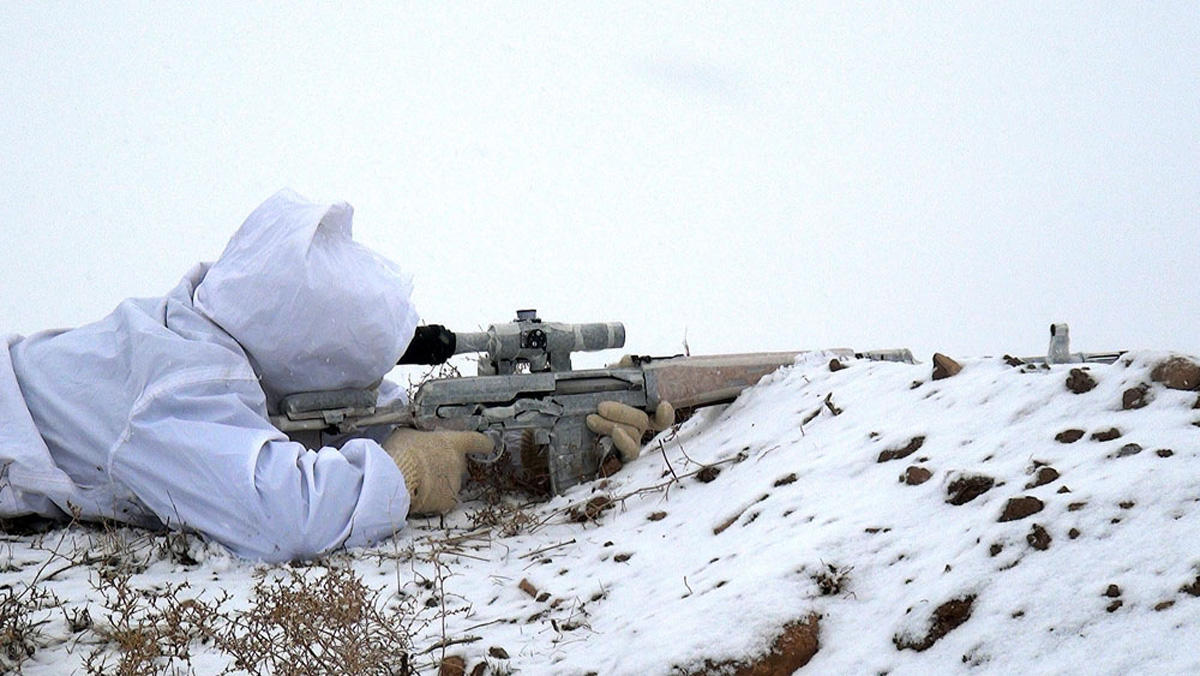 By Trend
According to the combat training plan for 2017, training sessions of snipers are conducted in the Combined-Arms Army, the Azerbaijani Defense Ministry said on November 29.
At the training sessions, the main attention is focused on training the military personnel with the skills of high endurance, restraint, physical readiness for conducting activities in the territory of the Nakhchivan Autonomous Republic, which has difficult relief and complex climatic conditions.
In the course of training, actions are taken to detect and covertly approach to the target, choose a firing position, camouflage, prepare primary data for the fire strike, destroy the imaginary target with an accurate fire, and other actions.
Servicemen use modern foreign and local made sniper rifles for their purpose intended, depending on the tasks assigned, terrain characteristics, distance and other factors.
---
Follow us on Twitter @AzerNewsAz