28 March 2014 14:22 (UTC+04:00)
2 538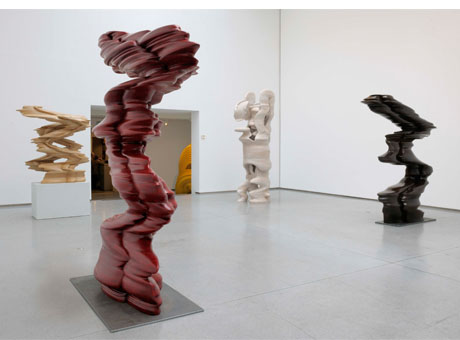 By Nigar Orujova
Heydar Aliyev Center will present a solo exhibition of renowned British sculptor Tony Cragg on April 9.
A joint project of the Center and the Tony Cragg Studio, the display will present 28 works of the prominent modern artist in Baku until August 31.
Cragg, who will mark his 65th birthday on the day of opening his exhibition in Baku, is a visual artist mainly working with sculptures.
He was initially famous for his adaptive reuse of waste, used materials, and scrap metal constructions. Nowadays, his works are placed in a number of world's leading museums.
His statues and monuments of bronze, marble, wood, oak-tree, plastic, ceramics, porcelain, and glass also adorn streets, squares, and public and corporate space in London, Liverpool, Basel, Vienna, Dusseldorf, Washington DC, Atlanta, and Stockholm.
With more than 350 shows over the world, Tony Cragg has received a prestigious Turner Award in 1988 and the Empire Award of Japan in 2007.
He is the Principal of the Art Academy (Kunstakademie) in Dusseldorf, Germany, at the moment.
Cragg is also the founder of the Sculpture Park Waldfrieden, where he has put his sculptures on display since 2008. The park witnesses changing exhibitions of internationally known artists, lectures on culture and the humanities, and concerts.
The Cragg Foundation conducts researches and publishes articles on the subject of the fine arts.
Related News