17 January 2014 10:17 (UTC+04:00)
1 605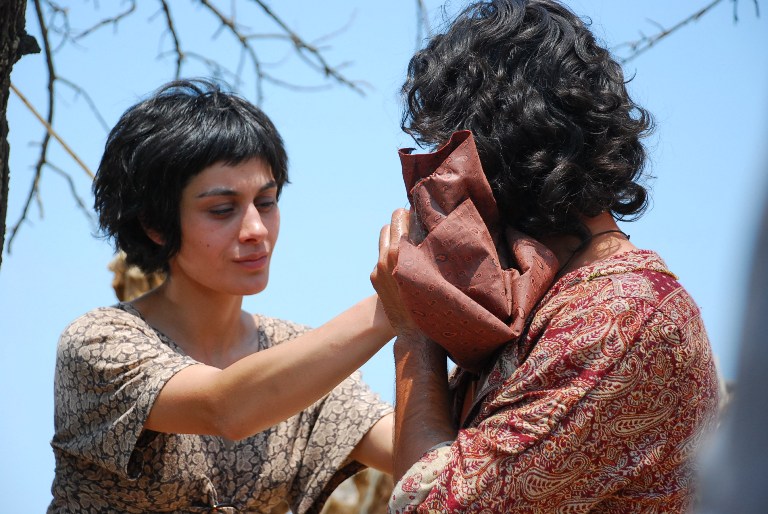 By Nigar Orujova
A selection of eight films exploring Azerbaijani cinematic history will be held in Istanbul Pera Museum on January 24-February 2.
The festival dubbed "This cinema is really great", is organized by Pera Film in collaboration with The European Azerbaijan Society (TEAS).
Cinematography in Azerbaijani was developing since French photographer and cameraman Alexandre Michon started filming moving images portraying the city, and shot his first film in 1898. The film industry continued developing with founding in Baku a joint-stock company, Filma, by the Belgian Pirone brothers in 1915.
Pre-Soviet films in Azerbaijan were mostly focused on the lives of laborers, oil fields and revolution. During this period, the most famous and beloved films were musical comedies, including "Arshin mal alan" (The Cloth Peddler), "Rendezvous", "Bakhtiyar", "If not this, then that", "Where is Ahmad?", and "Mother-in-law".
After regaining its independence in 1991, Azerbaijani cinema entered a new era. And despite the fact that the comedy genre retained its popularity, more serious issues were also addressed.
Azerbaijani cinema has been developing quickly and over 1,000 films have been shot since 1990. Moreover, new cinemas were opened, while the old and famous cinemas were renovated in Baku.
The festival includes all variety of Azerbaijani films, from the classic "The Cloth Peddler" to the modern "Steppe Man".
"The Cloth Peddler", directed by Nikolai Leshenko and Reza Tahmasib and featuring famous singer Rashid Behbudov was shot in black and white version in 1945, and recently colored.
The operetta "The Cloth Peddler or Arshın Mal Alan" is a world-famous musical comedy by Azerbaijani legendary composer Uzeyir Hacibeyli.
This comic and romantic operetta, which was ahead of its time and rich in national characteristics and realism, is about pure love, women's rights, fight against outdated traditions, and aspiration for modern way of life free of damaging customs.
The film "Bat" directed by Ayaz Salayev, casting Mariya Lipkina, Rasim Balayev, and Tolib Khamidov, was produced in 1995.
Dedicated to the centenary of cinema, Ayaz Salayev's striking, offbeat and intriguing film, shot with a rigorous eye to detail, takes a classical triangular love story and fills it with references to the literature, music and cinema of the West.
"Buta" film, directed by Ilgar Najaf in 2011, shows the foothills of a remote village in Azerbaijan. This modern-day fairytale focuses on life of Buta, an orphaned boy who lives with his grandmother.
"Fortress" film by Samil Nacafzada, casting Rasim Balayev, Vidadi Gasanov, and Julia Pereflid, tells the story of a film crew that arrives in a remote border village in the mountains of Azerbaijan to shoot a historical account of war, heroism, and love, when a real war erupts.
The "Holy Animal" film by Yavar Rzayev tells the survival story of an adolescent shepherd who lives in harsh conditions, and his life is turned upside down with the arrival of a young female artist from the city.
Another participant of the festival, "40th Door" film by Elcin Musaoglu was shot in 2009 and tells the story of fourteen-year-old Rustam. Rustam lives with his mother in a village. After his father's death, Rustam tries to provide for himself and his mother, however he has a dream to join a music band.
"Chovkan" film by Rafig Guliyev reflects the miniatures of the medieval Azerbaijan game Chovkan, which is a national sport and antecedent of polo. The film focuses on about the emerging relationship between a shepherd Jafar from Agdam and his horse Baygurt.
The last but not the least participant of the festival, "Steppe Man" film directed by Shamil Aliyev in 2012. One steppe man is living far from the cities and in tune with nature. His father instructs him in the wisdom of the steppe life. After his father's death, he meets a young woman who came from the village, who transforms his life and opens the path to a big and unfamiliar world. This film is Azerbaijan's Official Submission to the Best Foreign Language Film Award for the 2014 Academy Awards.
Related News