16 January 2019 19:00 (UTC+04:00)
2 210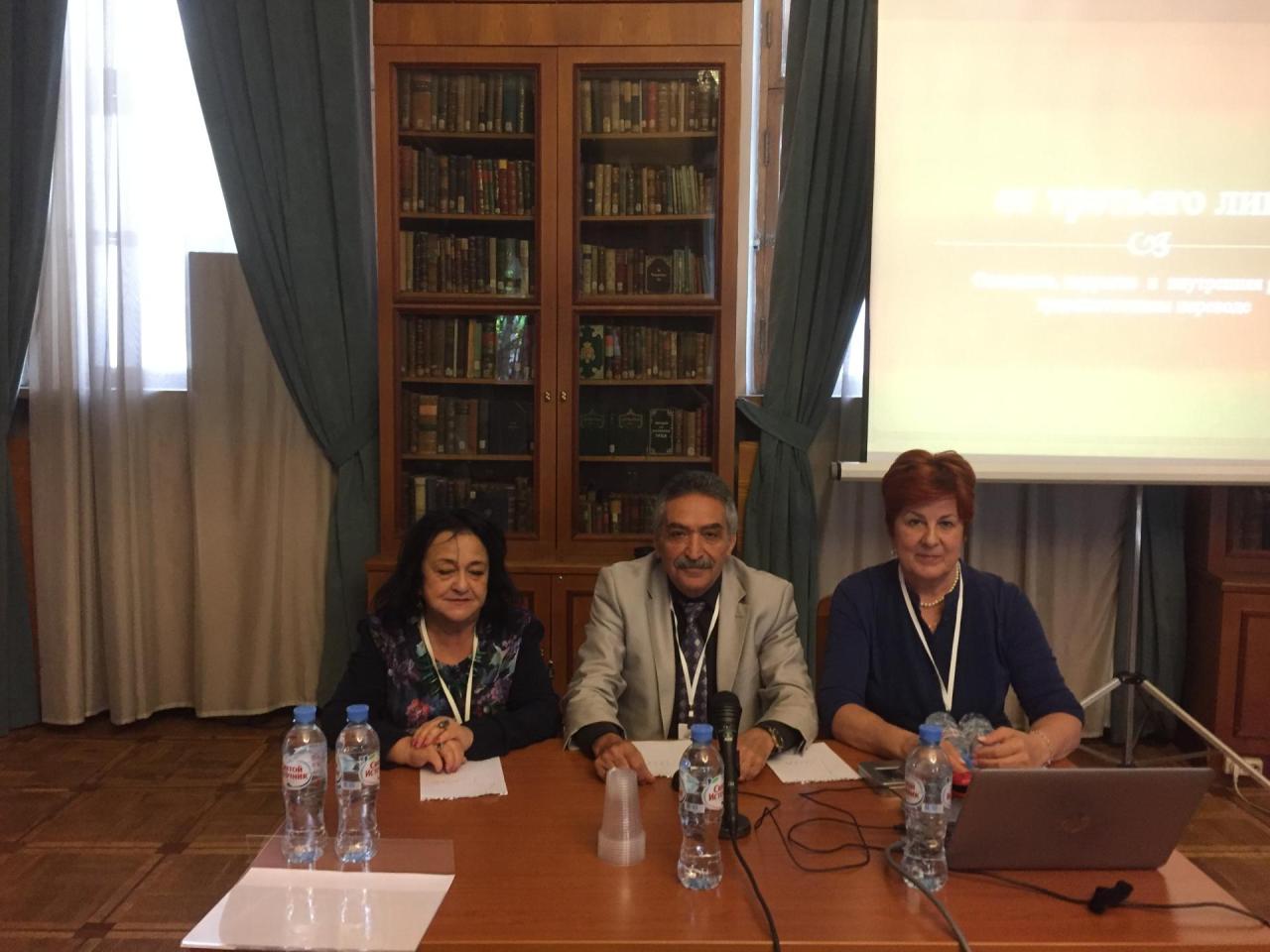 By Laman Ismayilova
Names of the most popular Azerbaijani writers in Russia have been revealed.
Magsud Ibrahimbayov, Chingiz Huseynov, Anar Rzayev, Chingiz Abdullayev, Natig Rasulzade, Kamal Abdullah are the most-read Azerbaijani writers in Russia,Trend Life reported
This was stated by the head of the Center for Azerbaijani Language and Culture at Moscow State Linguistic University, doctor of philological sciences, professor of Baku Slavic University Zenfira Rustamova.
The Center holds events related to the history and culture of Azerbaijan. Rustamova noted that the strengthening of humanitarian ties and the exchange of ideas provided by literary translation is a very important process in the Russian-Azerbaijani cultural space.
"Strengthening humanitarian ties today is extremely important. And in this case, literary translation, which unites cultural space, is of paramount importance. As for the strengthening of humanitarian ties and the exchange of ideas in the Russian-Azerbaijani cultural space, it should be noted that these processes are developing actively and in a positive direction," said Rustamova.
"After all, Azerbaijan is a country of multiculturalism, which as a special phenomenon is studied in the world. Multiculturalism is, in fact, a way of life of the Azerbaijani people. The Russians and Azerbaijanis have always been good neighbors. On the other hand, the activity of the processes of strengthening humanitarian ties and the exchange of ideas is ensured by the quite broad use of the Russian language in Azerbaijan," said the professor.
The importance of developing children's literature between countries and mutual enrichment of classical literature was also stressed.
"Collaboration in this direction should continue and intensify. I am the author of a textbook on children's literature for students of Azerbaijani universities," she said.
In her speech, Rustamova stressed that there are Azerbaijan's children's writers whose works will be very interesting for a Russian child. These are Ilyas Tapdig, Khaniman Alibeyli, Zahid Khalil, Mirvarid Dilbazi.
As for the classics, it seems to me, even if someone disagrees with me that the classics are immortal; it is for all times ... Is it possible not to read the "Leyli and Majnun" of the great Nizami? Fine-wise poems by Mirza Shafi Vazeh, comedies by Mirza Fatali Akhundov, which were translated into many European languages ​​in the first half of the 19th century ... Many research papers show the influence of Azerbaijani literature and culture on Russian writers. Pushkin, for example, wrote the cycle "Imitation of the Koran," dedicated one of his poems to Farajulla Bek, an Azerbaijani, an officer of the Russian army. The heroine of his "The Tale of the Golden Cockerel" is the Shamakhan Queen, and Shamakhi is a city in Azerbaijan. Lermontov took the lessons of the Azerbaijani language, wrote the poem "Ashig Gharib" and noted in his diaries that the Azerbaijani language in Transcaucasia is the same as French in Europe. Chernyshevsky was familiar with the Azerbaijani literature. There are many more examples. So the influence on Russian literature from the Azerbaijani side is obvious," said Rustamova.
---
Laman Ismayilova is AzerNews' staff journalist, follow her on Twitter: @Lam_Ismayilova
Follow us on Twitter @AzerNewsAz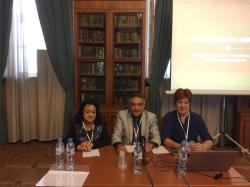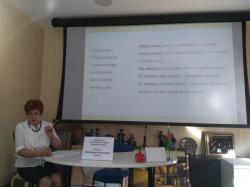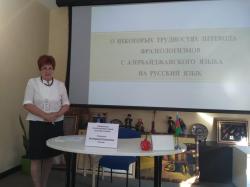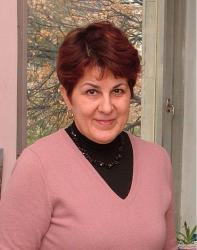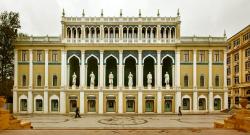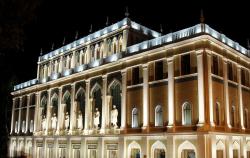 Related News