Fashion collection of national designer shine in Russia [PHOTO]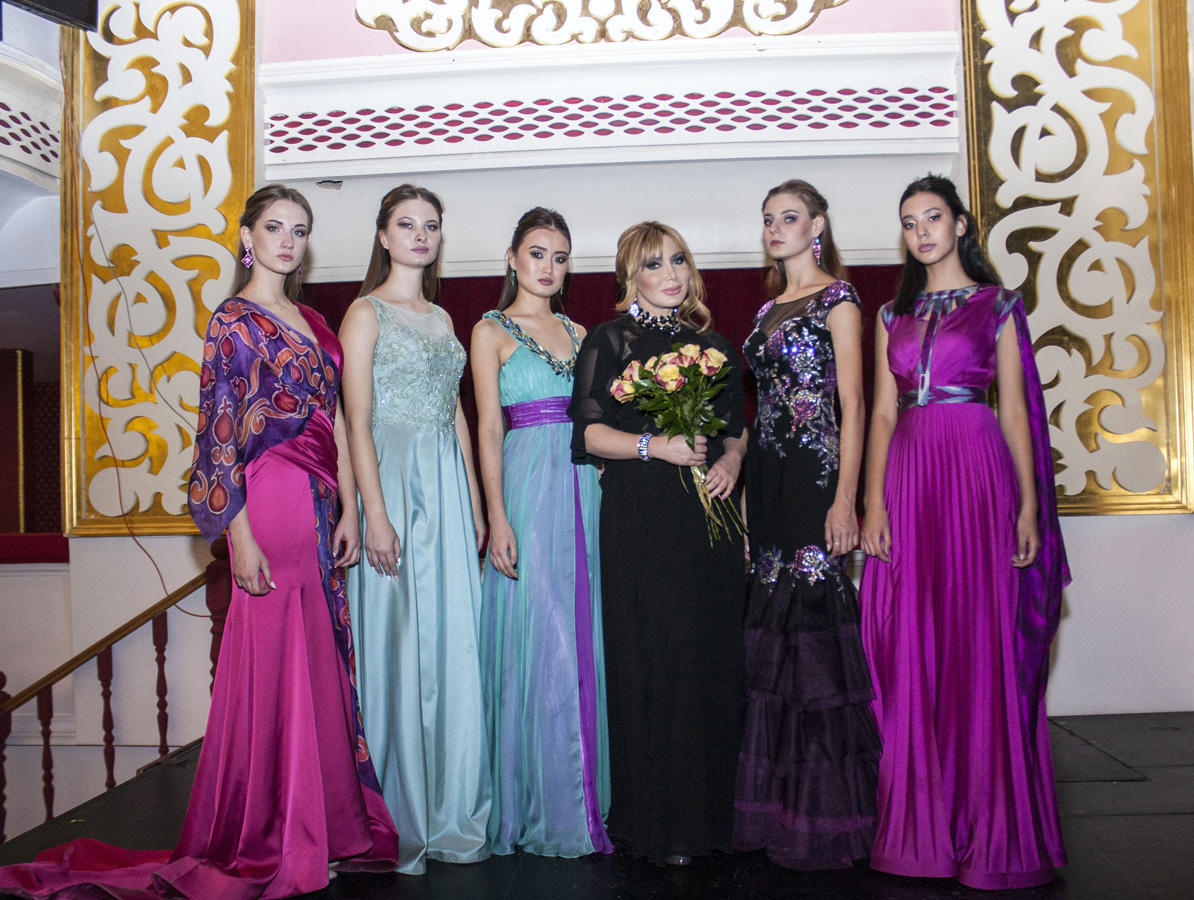 By Laman Ismayilova
A month ago, a fashion collection "Caspian Rose" of the honored art worker Fakhriya Khalafova was successfully presented at Milan Fashion Week.
Elegant and beautiful gowns once again were in the spotlight.
The fashion collection won the eighth season of Caspian Fashion Week with its grace and originality.
Moreover, the National Tourism Agency of Astrakhan awarded Fakhriya Khalafova the title of "Ambassador of Astrakhan Tourism", which foreign citizens are honored for particularly high services to the country.
Caspian Fashion Week was held in Astrakhan on November 1-5. This time, the epicenter of the fashionable life of the Caspian region was the new and absolutely stunning Astrakhan Opera and Ballet Theater - one of the largest, most beautiful and technically equipped venues in southern Russia.
For several days, the theater became a venue for lectures from Russian and foreign designers and fashion experts, various master classes, presentations, fashion shows were held as part of the event.
More than 30 women's, men's and children's collections, exclusive colorful outfits were demonstrated by designers from Russia, Brazil, France, Austria, Ukraine, Vietnam, Georgia, Switzerland, Iran, Vietnam, Monaco, Pakistan, Belarus and other countries.
In her interview with Trend Life, Fakhriya Khalafova shared her impressions about Caspian Fashion Week.
"It was not the first time I took part in the work of the Caspian Fashion Week. The organizers are always happy to present my collections. Another interesting fact which connects me to Astrakhan is the name of my fragrance Caspian Rose," said Khalafova.
The designer stressed that the lotus or, as Astrakhan dubbed it, the Caspian rose, grows in the Volga delta. The area of ​​lotus thickets in the Volga delta has increased hundreds of times, now lotus plantations occupy a total of about 45 square kilometers. There are more than a hundred chalets that organize excursions to lotus fields. You can also book a trip directly from Astrakhan. The trip from the city to the river delta and back takes 5-8 hours," she said.
"When seeing the lotus with your own eyes, you understand why since ancient times it is considered one of the most beautiful plants in the world. Not without reason, in the traditions of many nations, this flower was sacred and personified purity, life and rebirth," she added.
Notably, Khalafova's fashion collections can be found in Egypt, the library of Alexandria, the Cultural Center of Istanbul, and the cultural centers of various cities in the U.S.
The designer, who is also an Associate Professor of the Modeling Department at Azerbaijan State University of Culture and Arts, took part in preparing the classic Azerbaijani operetta "Arshin mal alan" by famous composer Uzeyir Hajibeyli staged at the 100th anniversary of the State Theatre of Musical Comedy, where she created costumes.
Her works are also very popular among Turkish public figures, representatives of culture and art such as Ajda Pekkan, Emrah Erdogan, Beyazit Ozturk, Soner Sarikabadayi, and others.
Last year, fashion designer was awarded the Russian Order "Serving the Art".
---
Laman Ismayilova is AzerNews' staff journalist, follow her on Twitter: @Lam_Ismayilova
Follow us on Twitter @AzerNewsAz